Selalunya kalau pergi official event atau photoshoot, selebriti akan guna khidmat stylist untuk style dia untuk acara tersebut. Ada yang dah ditempah khas, ada jugak yang be creative dengan fashion masing-masing.
Ada juga yang copy style selebriti lain, paling senang selebriti Hollywood sebab berlainan industri. Dalam carta ni memang ramai lagi pelakon lain tapi Deepika paling banyak.
1. Deepika Padukone and Ashley Benson in Dolce and Gabbana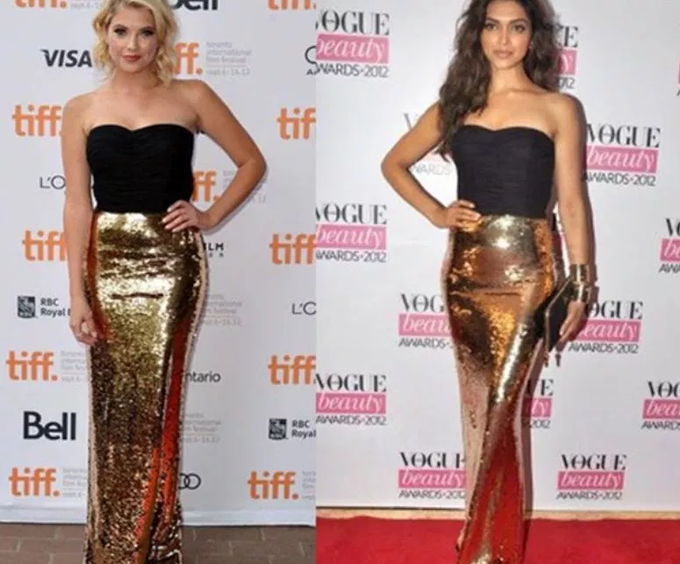 Ashley pakai gaun Dolce and Gabbana ni di Toronto International Film Festival 2012 lepastu Deepika pakai di Vogue Beauty Awards 2012.
2. Deepika & Zoe Saldana in Prabal Gurung.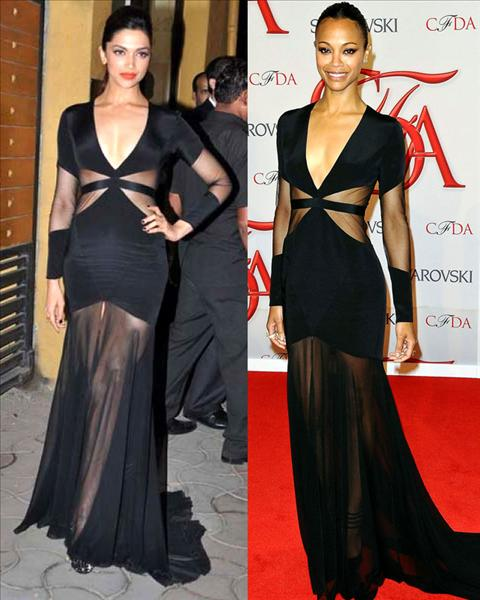 Zoe pakai di CFDA Awards 2013 lepastu Deepika tiru sebijik untuk award event Filmfare 2013.
3. Deepika & Kylie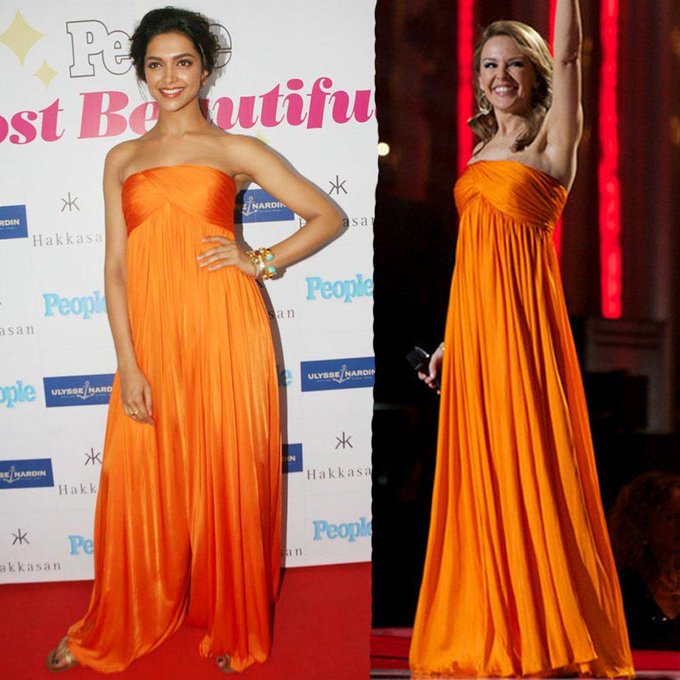 Mungkin sebab minat sangat dengan Kylie so Deepika copy wardrobe Kylie masa dekat People Magazine. Tak lama lepastu Deepika bagi adik perempuan dia pulak pakai.
4. Deepika & Lady Victoria Hervey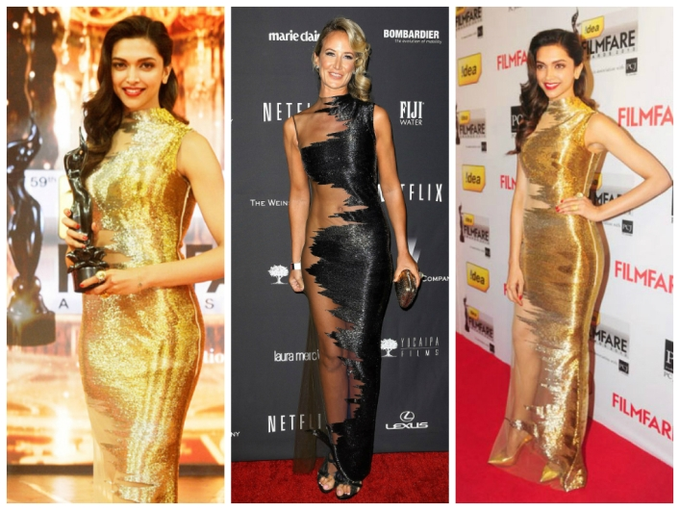 Dress emas Deepika pakai Filmfare Awards 2014 sama dengan dress Lady Victoria Hervey pakai masa Golden Globes Awards After Party. Hairstyle pun lebih kurang je.
5. Deepika & Malese Jow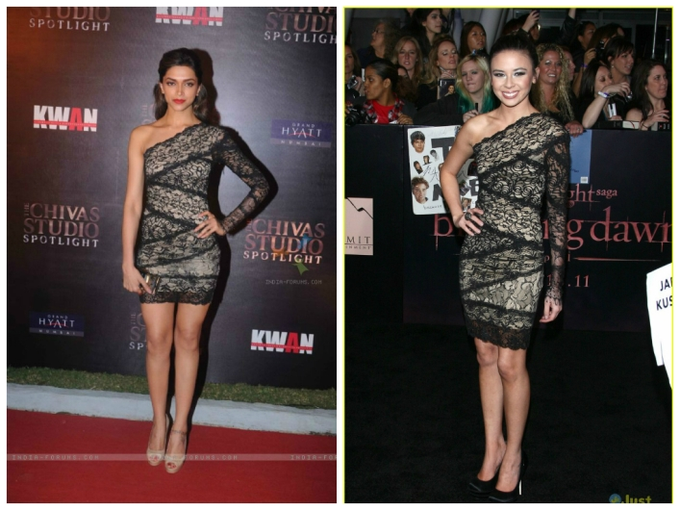 Dress lace hitam Malese Jow pakai untuk movie premiere Twilight Breaking Dawn Saga Premiere dekat Los Angeles sama dengan dress Deepika di Chivas Studio Spotlight Event.
6. Deepika & J.Lo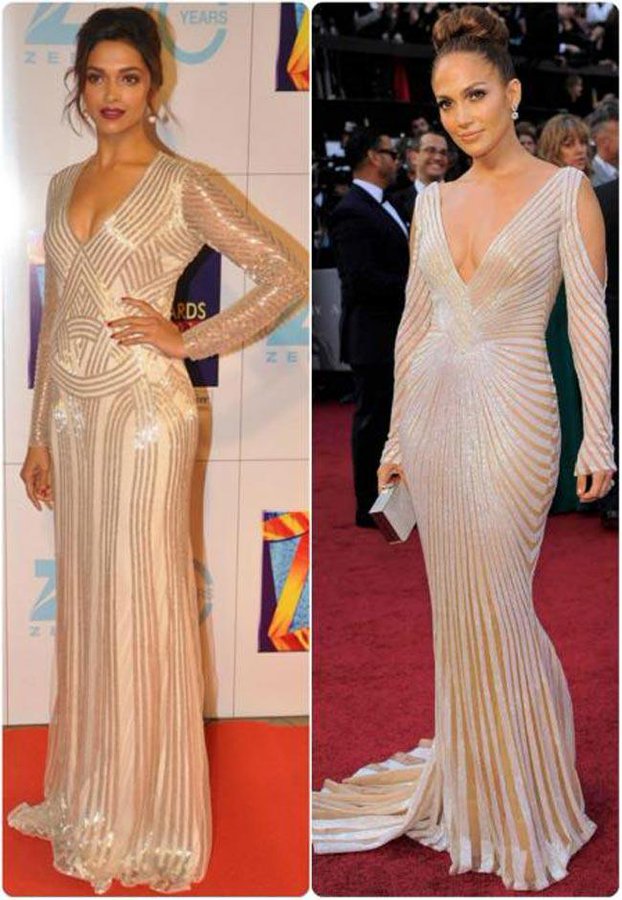 JLo pakai untuk Academy Awards 2012 then Deepika pakai gaun putih bercorak asymmetrical di Zee Cine Awards 2013
7. Deepika & Kylie Jenner in Balmain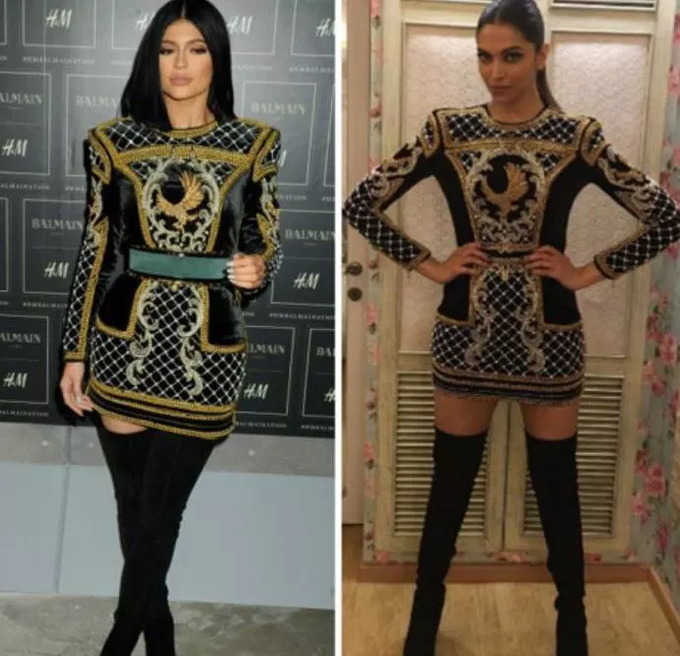 Kylie pakai untuk Balmain x H&M launch event tahun 2015 then Deepika pakai outfit yang sama dekat Big Boss 10 except that green belt tahun 2016.
8. Deepika & Julie Berman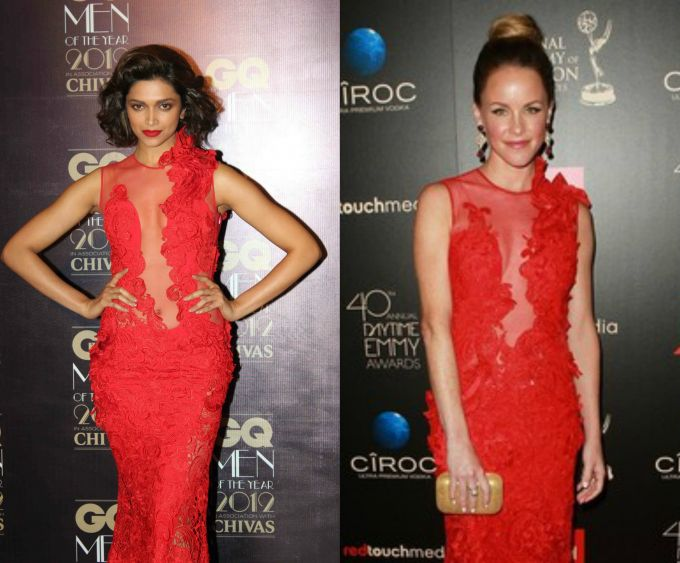 Walaupun Julie yang pakai dulu dress ni tapi Deepika nampak lebih wow dengan hairstyle retro macam tu.
9. Deepika & Kim Kardashian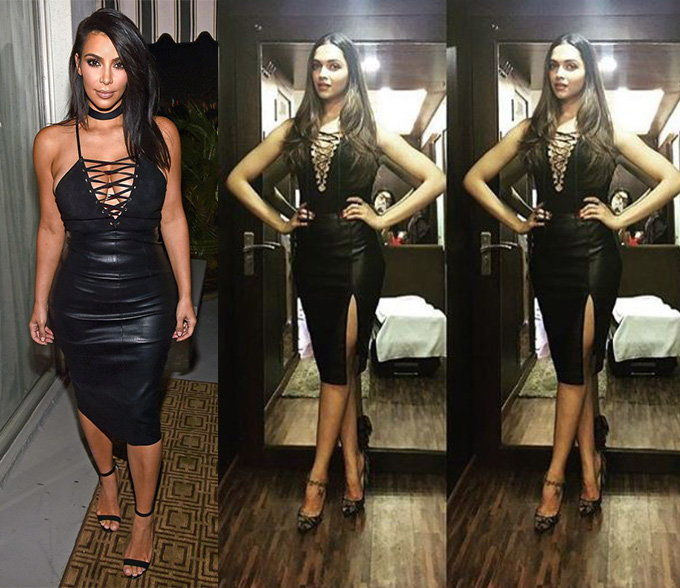 Deepika pakai dress leather hitam Intrinsic By Muskaan Goswami ni untuk promo event movie xXx: The Return Of Xander Cage tapi beberapa bulan sebelum tu Kim pakai untuk GQ Party.
10. Deepika & Shakira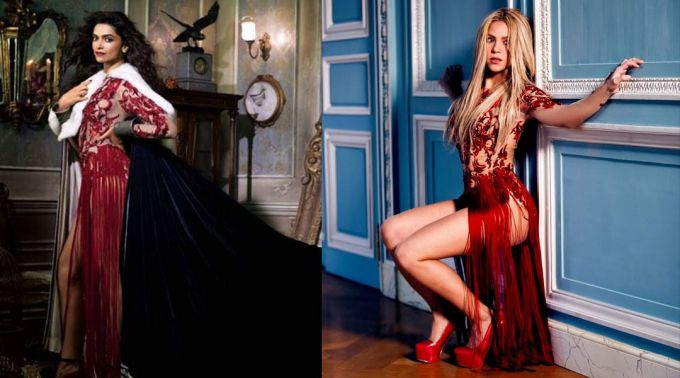 Shakira pakai dress merah ni untuk MV lagu Can't Remember to Forget You then Deepika pakai dress yang sama untuk magazine photoshoot.
11. Deepika & Kylie Minogue in Dolce & Gabana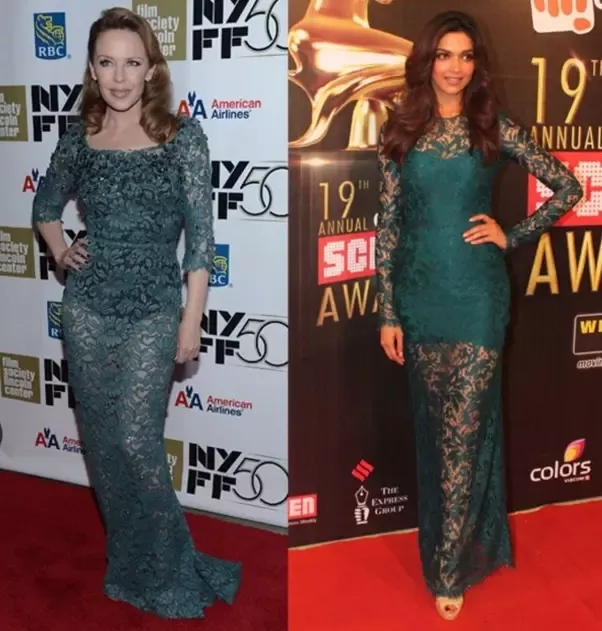 Deepika pakai dress hijau Dolce & Gabana di Screen Award bila nampak Kylie pakai di New York Film Festival tahun sebelum tu.
12. Deepika & Kate Hudson in Alexander McQueen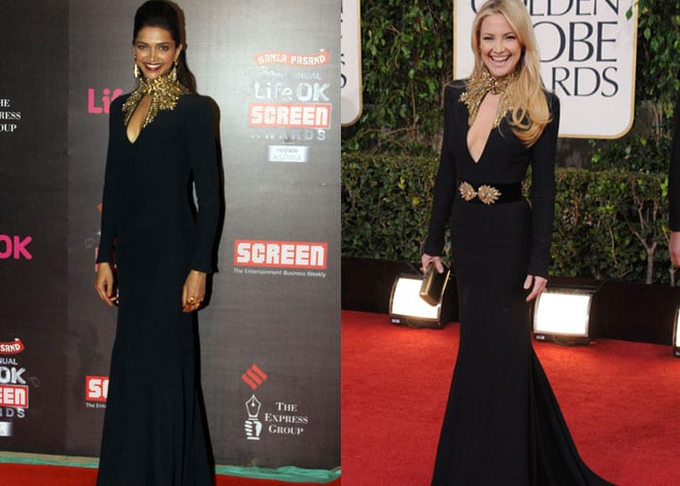 Kate pakai dress Alexander McQueen ni di Golden Globes 2013 then Deepika pulak pakai di Screen Awards awal Januari 2014.
13. Deepika & Elaina Wetley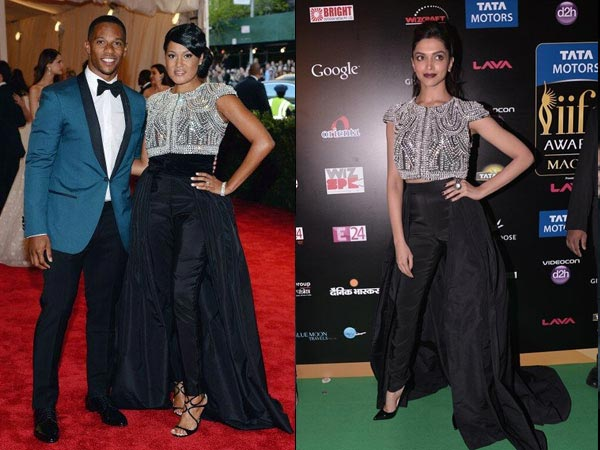 May 2013 Elaina pakai dress rekaan Naeem Khan di Met Gala kemudian Deepika pakai untuk IIFA Rocks. Outfit ni tersenarai dalam 'Worst-Dressed IIFA'.
14. Deepika & Karlie Kloss in Prabal Gurung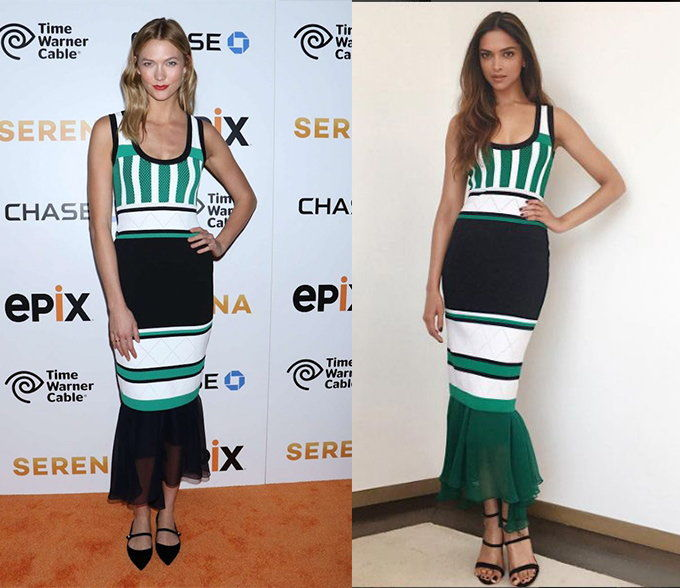 Model Karlie Kloss pakai dress ni di Serena movie premiere di Spring Studios, New York then Deepika pakai untuk promote movie XxX.
15. Deepika & Rihanna in Alberta Ferretti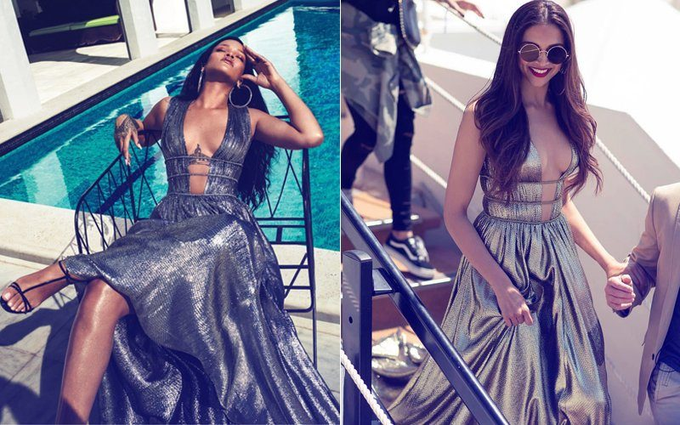 Deepika pakai gaun metallic Alberta Ferretti di Cannes, sama dengan gaun Rihanna beberapa bulan sebelum untuk magazine photoshoot.
16. Deepika & Taylor Swift in Ashish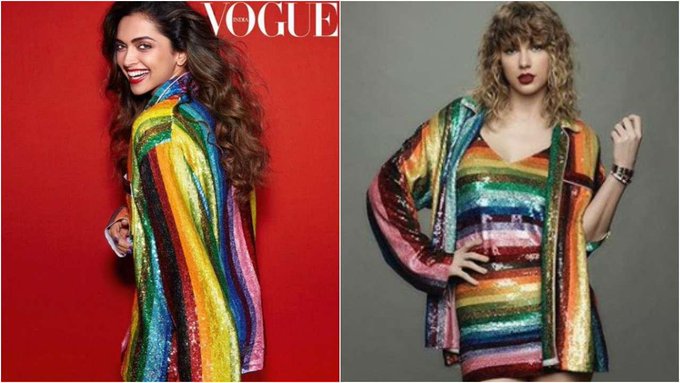 Tahun 2017 Taylor pakai sequin rainbow shirt rekaan Ashish ni untuk album Reputation then Deepika pakai untuk Vogue magazine photoshoot awal tahun ni.
17. Deepika & Naomi in Erdem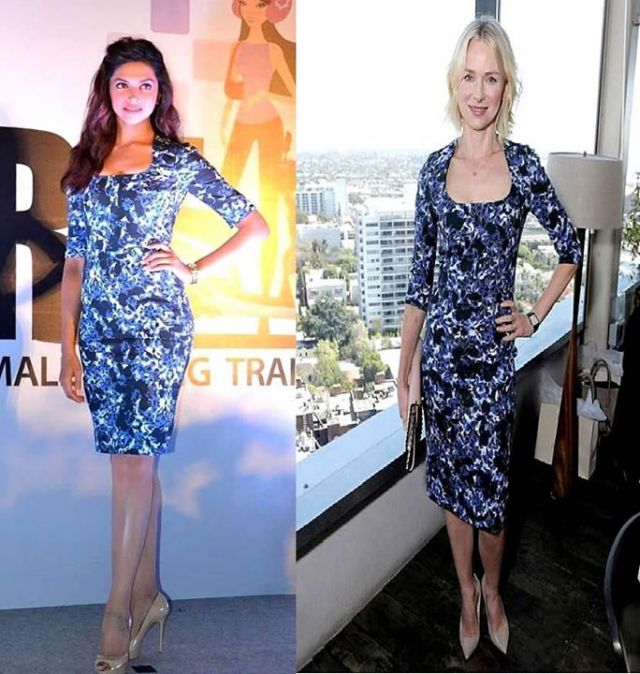 Walaupun Deepika ambil summer look Naomi tapi Deepika nampak cantik bila pakai dress floral printed Erdem.
18. Deepika & Irina Shayk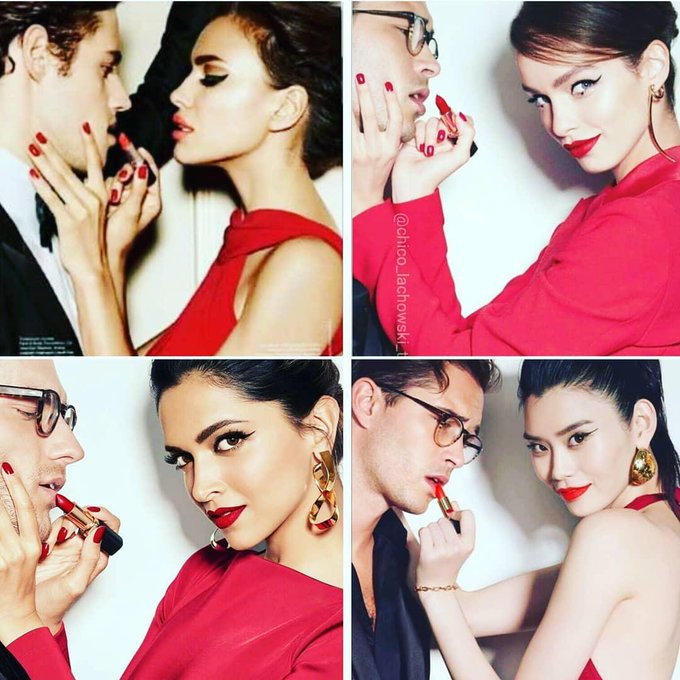 Well, Deepika tak keseorangan kali ni bila ramai lagi actress yang copy pose untuk lipstick ad tapi kesian lah model lelaki tu dah jelak kena strike pose yang sama.
19. Deepika & Selena Gomez in Chloe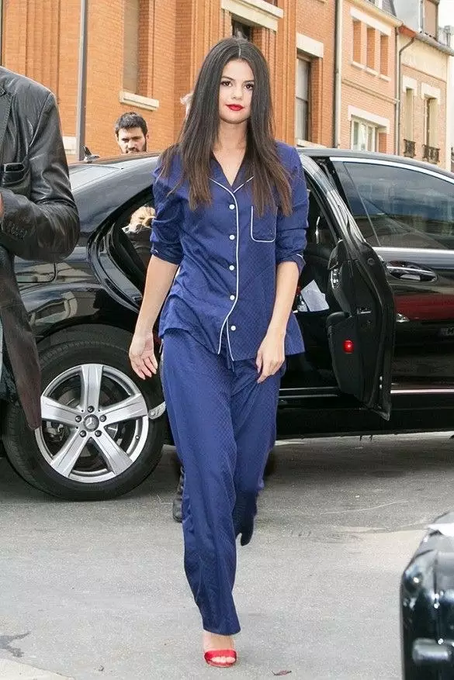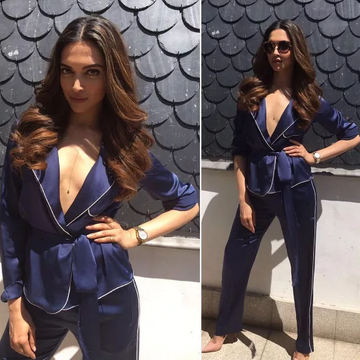 Sebelum Deepika pakai satin PJ dari Chloe ni, Selena dah pakai dulu. Bezanya Deepika nak tidur in style while Selena memang nak tidur.
20. Deepika & Cardi B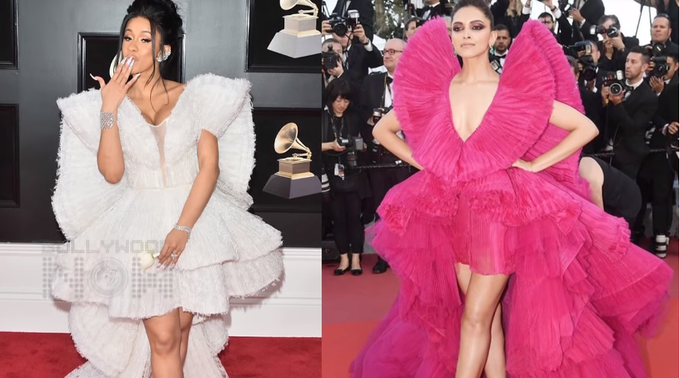 Dress Ashi Studio yang Deepika di Cannes 2018 pakai lebih kurang sama dengan Cardi B di Grammy 2018 tapi dress Deepika lagi sarat.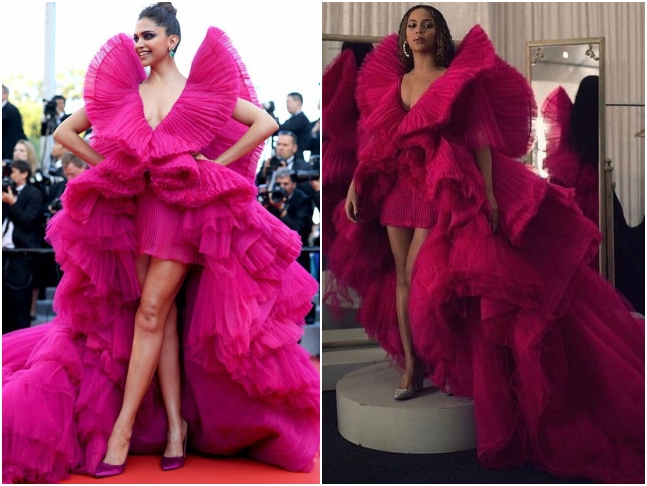 But but but Beyonce tiru sebijik macam Deepika untuk concert dia.
Some of them ada yang balatant copy, ada some style yang Deepika nampak lebih cantik dengan aksesori atau hairstyle while some looks mehhh.