Nothing much to do pun hari Ahad ni bila kena kuarantin...
Disebabkan pishang yang amat sangat, decide start tengok drama Crash Landing On You. Sebelum ni nak tengok jugak tapi dah buat rules dengan diri sendiri selagi tak siapkan review untuk movie atau drama yang dah tengok, tak boleh proceed dengan movie atau drama baru.
Well at least review pending tak melebihi 5 supaya tak lupa apa nak direview.
Bila dah settle buat review baru best nak layan drama baru. Lepas 3 minggu pishang makan nasi je, tekak mula la cari Dominos.
Balik kepada tajuk entry, tahniah kepada team KKM berjaya rawat pesakit covid-19 dan 1,005 dah boleh discaj dan balik ke rumah. Congrats!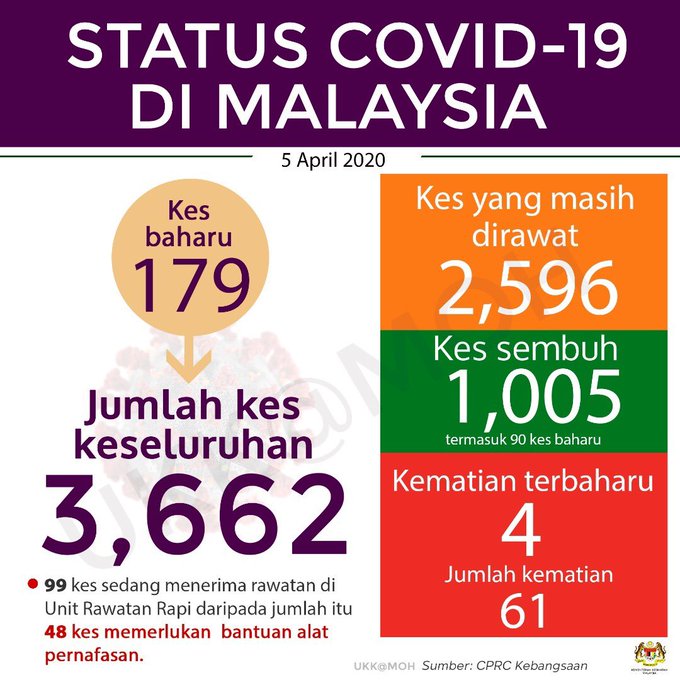 Disebabkan kepakaran negara kita dalam bidang perubatan, WHO bekerjasama dengan Malaysia untuk kajiselidik solidariti untuk menguji ubat yang mampu merawat covid-19.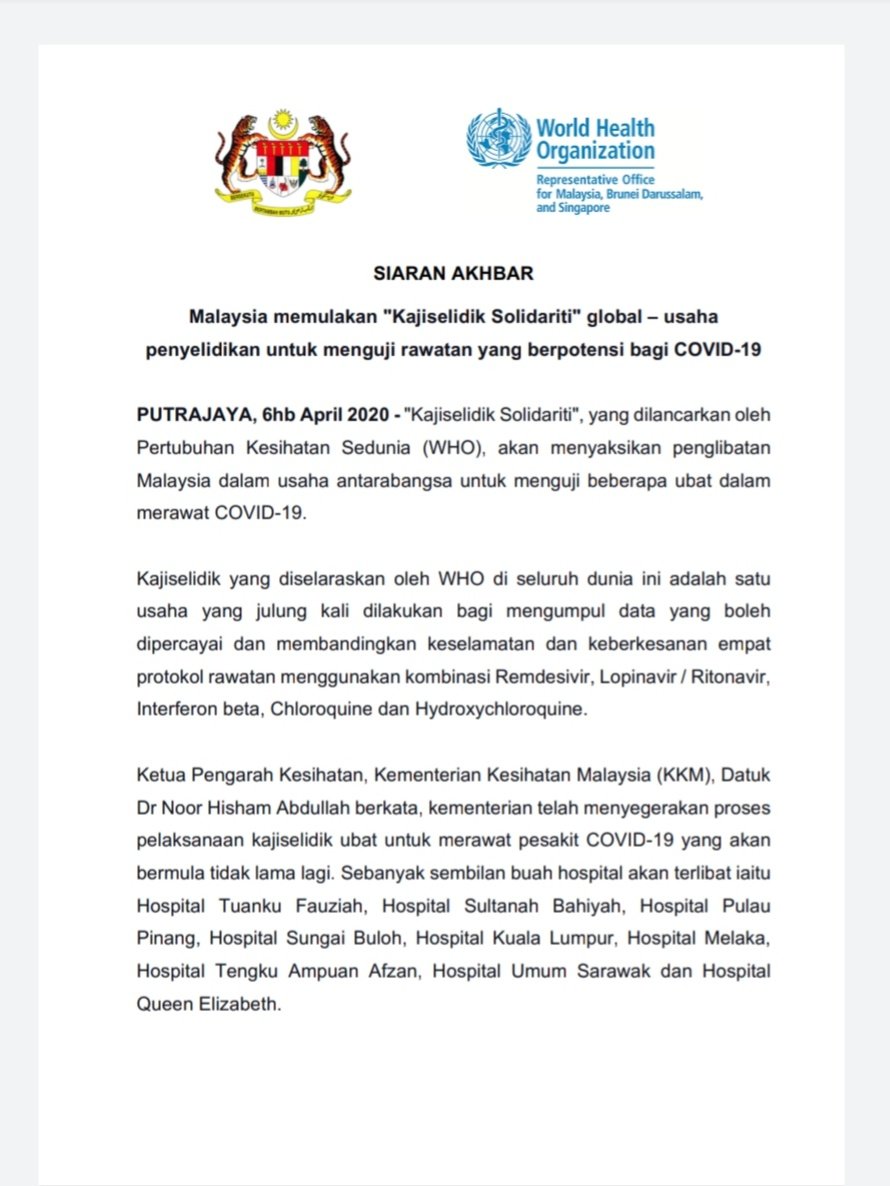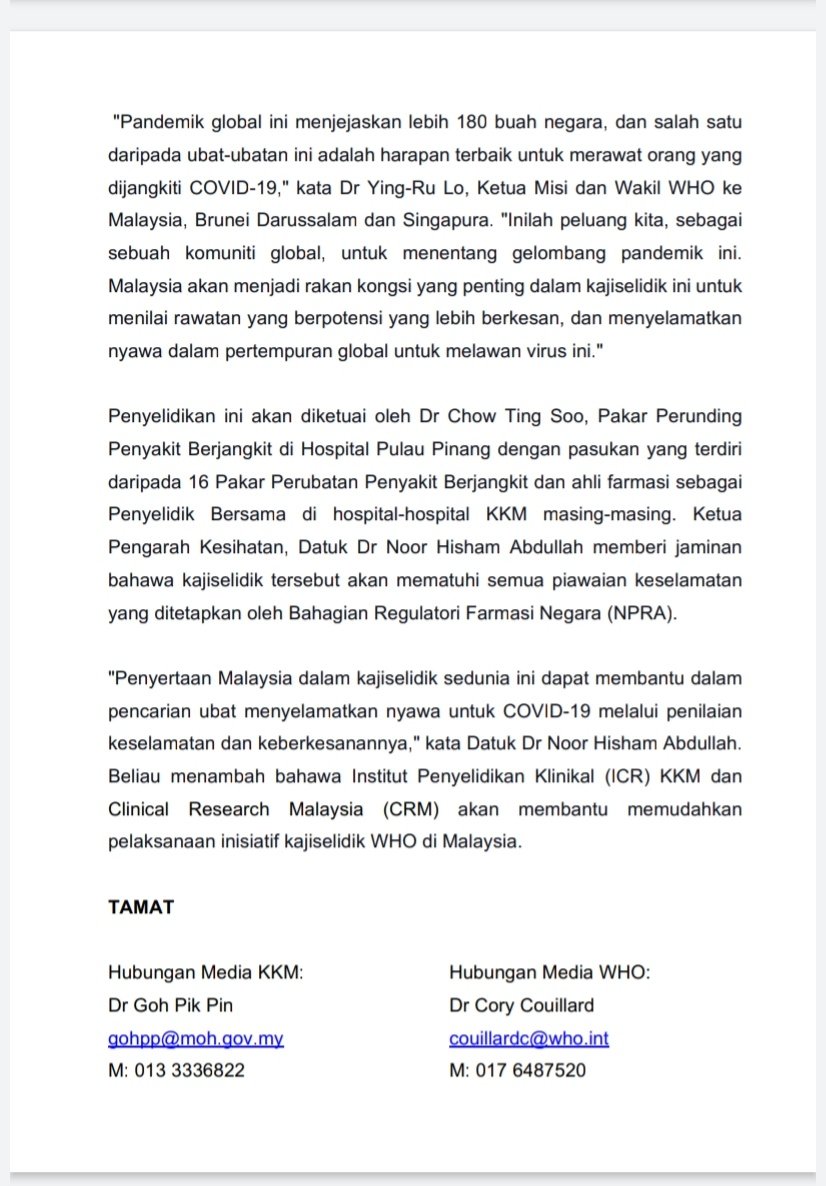 Wishing all the best for KKM and WHO!