First of all, Selamat Hari Autism Sedunia!
Okay, sebelum ni kerajaan PH pernah derma 2 juta face mask kepada negara China. Sekarang China balas balik hadiah kepada kita dengan sumbangkan 350,000 surgical face mask dengan 40,000 face mask N95.
KKM dah berjaya rawat 767 orang pesakit covid-19 and that's so great sebab angka makin bertambah dengan banyak walaupun angka kematian meningkat dengan tinggi seramai 6 orang gara-gara pernah ada sejarah sakit kronik.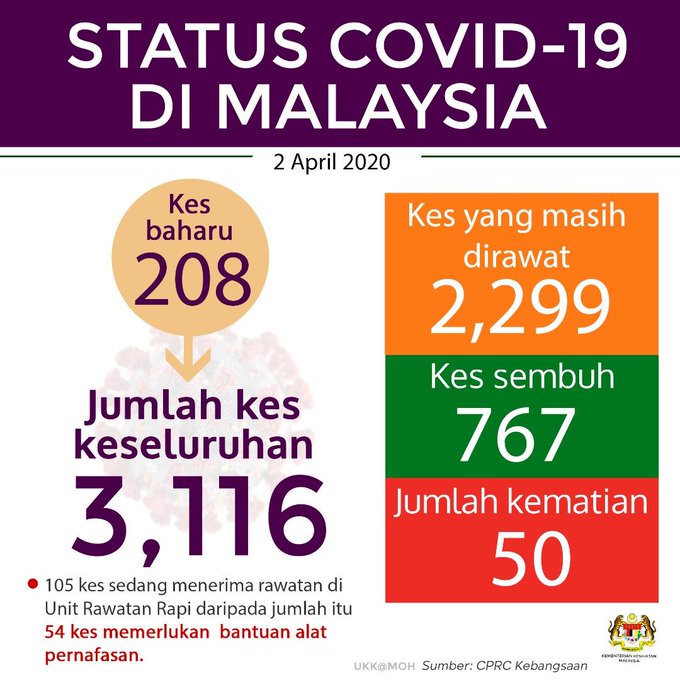 Total semua kes dah mencecah 3,116 orang dengan 50 kematian. Sebelum ni negara Korea Selatan pernah menyumbang test kit covid-19 kepada KKM tapi malangnya kadar ketepatan cuma 56%. KKM tengah mencari test kit dengan kadar ketepatan 80%.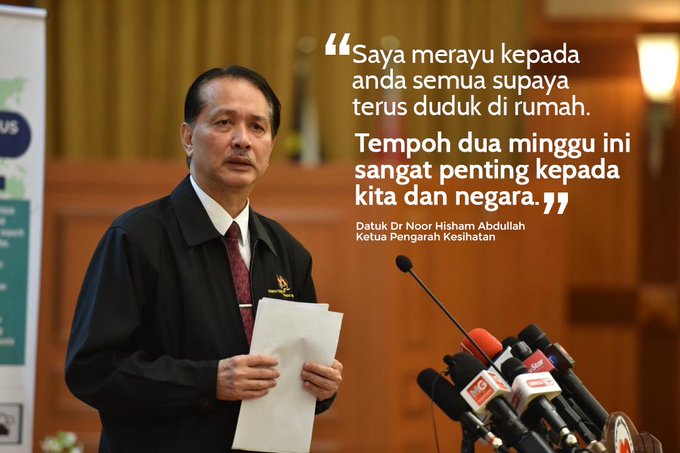 Pretty sure KKM did their best to cope with this deadly virus terutama kepada golongan yang imun rendah dan golongan warga emas. As for now dah 45,0000 orang dah buat saringan. Tengok video Umi Nazira buat covid test, nampak sakit sebab dia jolok masuk dalam hidung lepas ambil sampel air liur. Dia buat drive-thru test dekat hospital swasta harga RM500 tapi result cepat dapat lah, 10 minit je. Scary dengan test dan harga sekali T.T