Director : Shimit Amin
Writer : Jaideep Sahni
Cast : Ranbir Kapoor, Gauhar Khan, Shazahn Padamsee, Prem Chopra, Manish Chaudhary
Production Company : Yash Raj Films
Distributor : Yash Raj Films
Genre : Drama / Comedy
Running Time : 156 minutes
Release Date : 11 December 2009
Trailer :
Harpreet Singh Bedi (Ranbir Kapoor)buat keputusan untuk bekerja dalam bahagian pemasaran walaupun kawan-kawan yang lain sambung belajar ke peringkat lebih tinggi. Harpreet dah tak nak sambung sebab dia tahu dia lemah dalam pelajaran.
Dia diterima bekerja di syarikat perniagaan computer, AYS dimiliki oleh Mr. Sunil Puri (Manish Chaudhary) tapi disebabkan sifat amanah dan jujur, dia hampir dibuang kerja sebab tak nak ambil rasuah dari klien besar.
Receptionist Koena (Gauhar Khan) kesian tengok Harpreet kena buli dengan pekerja lain so dia pass satu number client kepada Harpreet supaya turun padang dan attend customer. Klien dia nak graphic computer tapi AYS tak jual set tu so Hrapreet pergi survey di kedai berhampiran. Dia terjumpa set computer grafik dengan harga jauh lagi murah dari AYS.
Harpreet buat kerja gila dengan ajak Giri (D. Santosh) jadi partner dia buat company sendiri under nama Rocket Singh Corporation. Siang bekerja untuk AYS, malam bekerja untuk RSC. Kemudian Harpreet ajak Koena sebab dia value talent and skills Koena unlike AYS. Dari mereka bertiga, diorang dapat yakinkan client untuk guna service RCS sebab kerja waktu malam even weekend and public holidays. Harga pun murah siap dapat jaminan refund kalau computer tak okay.
Bila order makin banyak, Harpreet terpaksa tarik Mr Mishra (Mukesh Bhatt), tukang buat teh sebab dia cekap pasang spare part computer dan ambil risiko dengan hire Mr. Nitin (Navin Kaushik), manager AYS sebab dia pandai interact dengan client. At first all went well tapi makin lama Mr. Puri makin geram bila client ramai pilih service RCS. Makin dia selidik, kantoi rupanya pekerja dia sendiri yang tubuhkan RCS. Apa jadi lepas tu kena tengok la movie Rocket Singh ni.
Kalau ikutkan genre, movie ni comedy tapi tak lah heavy sangat pun sebab movie ni more to struggle Harpreet and character-driven story so it falls into drama category. But it doesn't matter lah sebab movie ni ada plot dengan ethical message yang bagus. Lakonan Ranbir sebagai Sardar yang cool, trendy da nada prinsip hidup dia yang tersendiri. We can see Ranbir growth in Harpreet's character. Harpreet mungkin nampak over-confident at times tapi boleh nampak disebabkan faktor push and pull dari villain Mr. Puri.
Supporting cast pun sama-sama menyerlah dalam character masing-masing yang dibuli di AYS dan gunakan skills yang ada di RCS. Jarang nak tengok Gauhar Khan berlakon secara natural dan nampak selesa dengan character dia.
Suka tengok scene Prem Chopra sebagai atok Harpreet mengeluh bila tengok cucu dia stress dengan kerja. Relatable sangat sebab kerja bahagian marketing memang susah tambah bila berpegang dengan prinsip jujur dan amanah.
For a drama movie, visual dia quite okayish lah. Even music score movie Rocket Singh tak membantu sangat sebab music album biasa je tak menambahkan semangat atau emosi kepada penceritaan. I think these two factor kenapa movie Rocket Singh tak berapa nak menjadi sebab target audience movie ni youth tapi visual and music quite mehhhh


Ditambah dengan pace yang agak perlahan, movie Rocket Singh tak mampu live up the hype walaupun ramai critics yang puji. I must say Rocket Singh is not everyone's cup of tea tapi banyak yang kita boleh belajar dari movie ni especially for millenials generation. After all movie ni based on true story of Harpreet.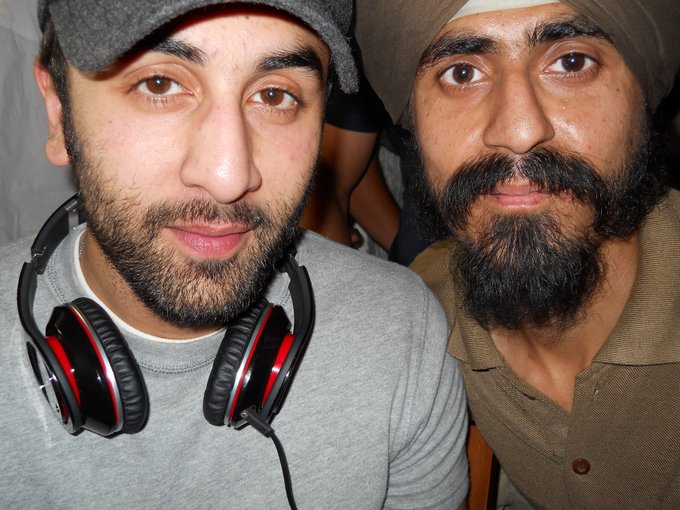 1. Team Production +0.8, 2. Visual +0.5, 3. Audio +0.3, 4. Storyline +0.7, 5. Casting +1, 6. Genre +0.6, 7. Themes +1, 8. Editing +0.7, 9. Social Message +1, 10. Personal Thought +0.6 = 7.2/10