Day 22 Quarantine : Dumb and Dumber - TikTok
Semalam kecoh bila Menteri Pengajian Tinggi buat peraduan TikTok dengan guna Noreen dengan Iskandar siapa entah sebagai duta contest ni. Kalau video TikTok yang diorang buat tu berkaitan dengan education boleh terima lah. Tapi kalau setakat bagi Noreen buat muka hodoh lepastu shuffle dengan lagu rap kesana kesini elok tak perlu la nak jatuhkan air muka Kementerian. Buat malu je.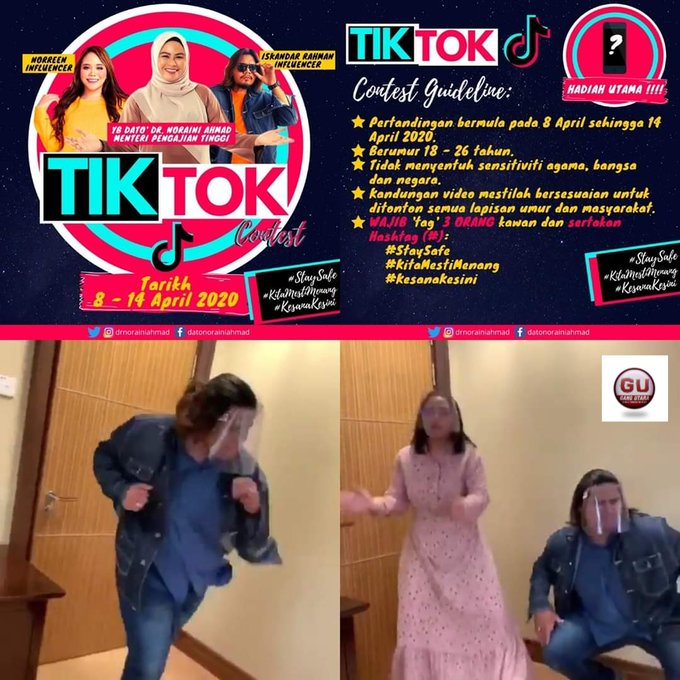 Di saat ramai pelajar univeristi tengah risau dengan sistem pembelajaran online semasa tempoh PKP sebab ada yang tak ada access internet. Kalau ada pun slow. Ye jangan buka kitab telco dah bagi internet free sebab sejak bulan April ni kemain slow line internet!
Ada yang resah tak dapat nak catch up dan mungkin kena extend bila tak boleh nak join sistem belajar online. Yang dapat follow tu okay lah, boleh grad on time. Yang tertinggal tu haaaa bak kata diorang pandai-pandai la nak hidup, siapa suruh miskin.
Dengan harapan yang peraduan ni disambut baik, kesemua parti yang terlibat post video TikTok dekat socmed memasing. Tapi malangnya kena bash teruk sampai semua delete. Yang bestnya Noreen salahkan Menteri. Haaaa begitulah mudahnya 'influencer' lari dari tanggungjawab dan salah. Instead of minta maaf, dia sembang kencang dia palatao.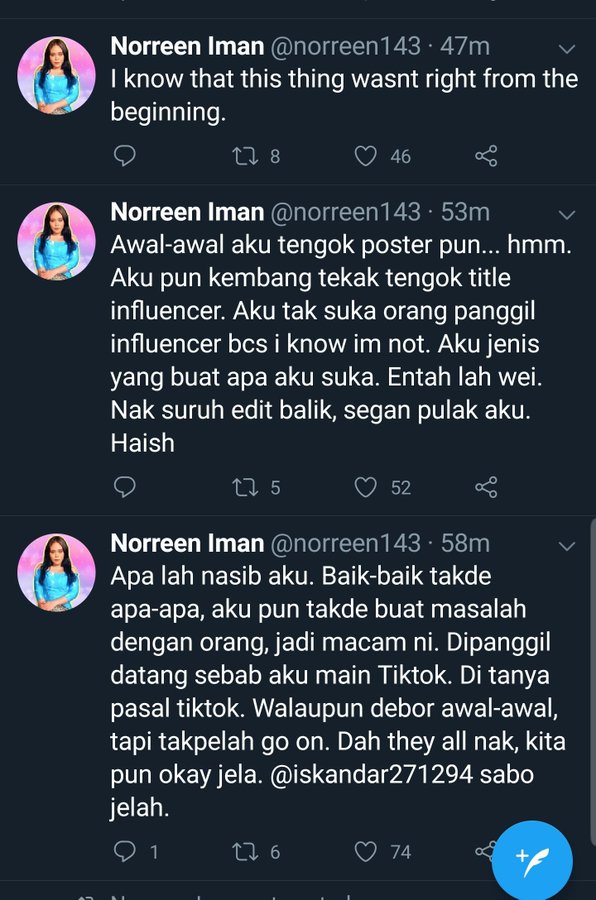 Dalam masa yang sama jugak, Glenn Fredly meninggal dunia semalam dan meninggalkan isteri dan seorang anak yang baru je berusia sebulan lebih.
Belum move on dengan pemergian Ashraf, sekarang ni Glenn. Masing-masing pergi pada usia yang agak muda dan tinggalkan anak yang kecil. Rest in peace Glenn.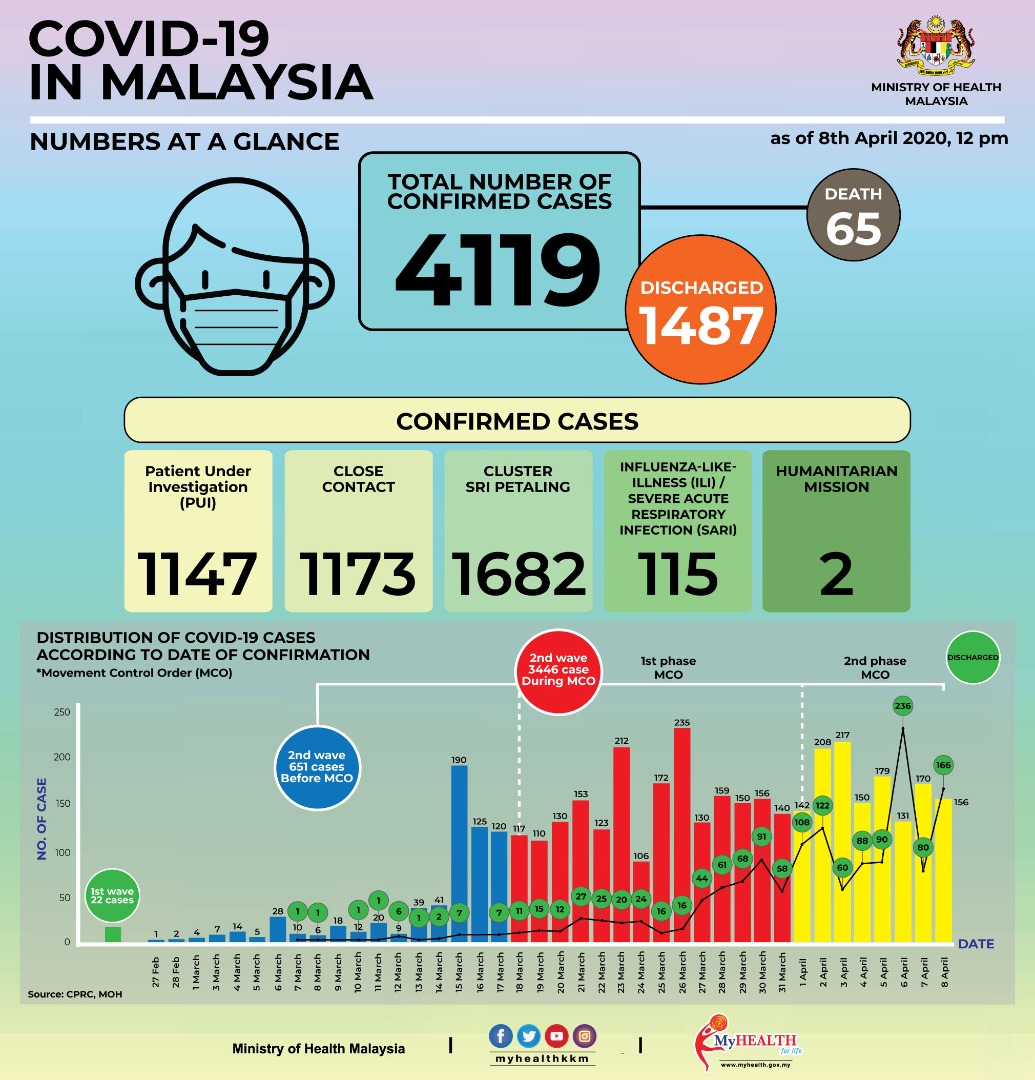 Semalam KKM dah kenalpasti satu lagi kluster besar sampai Rembau kena lockdown dan dilabel sebagai zone merah.
1. Perhimpunan di Seri Petaling (1,682)
2. Persidangan keagamaan di Kuching (110)
3. Majlis perkahwinan di BB Bangi (94)
4. Individu sejarah perjalanan ke Itali (41)
5. Subkluster Seri Petaling di Daerah Rembau (27)
Disebabkan ramai sangat yang menipu masa pergi jumpa doktor perihal sejarah perjalanan masing-masing, KKM dah sediakan satu borang untuk diisi pesakit. Consequences bila kantoi menipu tu tak pasti lagi. One word - selfish!