Kalau ikutkan tempoh RMO yang asal, hari ni sepatutnya hari terakhir kita duduk di rumah tapi disebabkan angka meningkat dan kematian bertambah secara drastik, terpaksa dilanjutkan lagi. Kalau stage kedua pun yakni sampai tarikh 14 April nanti kes covid-19 tak turun, maka muncul la stage ketiga.
Jam tu memang ramai yang akan hilang kerja lah cerita dia. Kawan pun dah ada yang hilang kerja sebab tempoh berkurung ni. Kalau lanjut lagi tak tahu nak kata apa dah. Bunoh saja aque...
Semalam kena masuk office untuk assist settlekan hal gaji. Tak ada roadblock pun cumanya kedai makan banyak yang tutup kecuali mamak. Nasib la kedai Pak Da bukak sebab lauk dia sedap. Yang tak bestnya tak boleh ambik sendiri. Kena order tapi disebabkan cermin jadi penghadang, makcik tu bukannya dengar sangat kita bagitau apa. Bila tunjuk dia tak tengok pulak. Penat ulang banyak kali Nak kena angkat kotak gamaknya T.T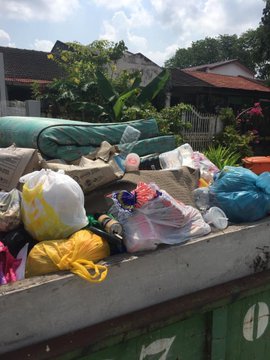 Akibat sawan panic buying, ke tong sampah jua akhirnya....
Btw, what the heck happen with Kementerian Pembangunan Wanita, Keluarga & Masyarakat?
Lately ramai yang suarakan kerisauan bila tempoh kuarantin dipanjangkan apa akan jadi kepada keluarga yang ada abuser tapi sudahnya Rina Harun come up with this? Bersuara Doraemon? U think Doraemon comel ah? U think it can shield that victim from domestic abuse? How shallow!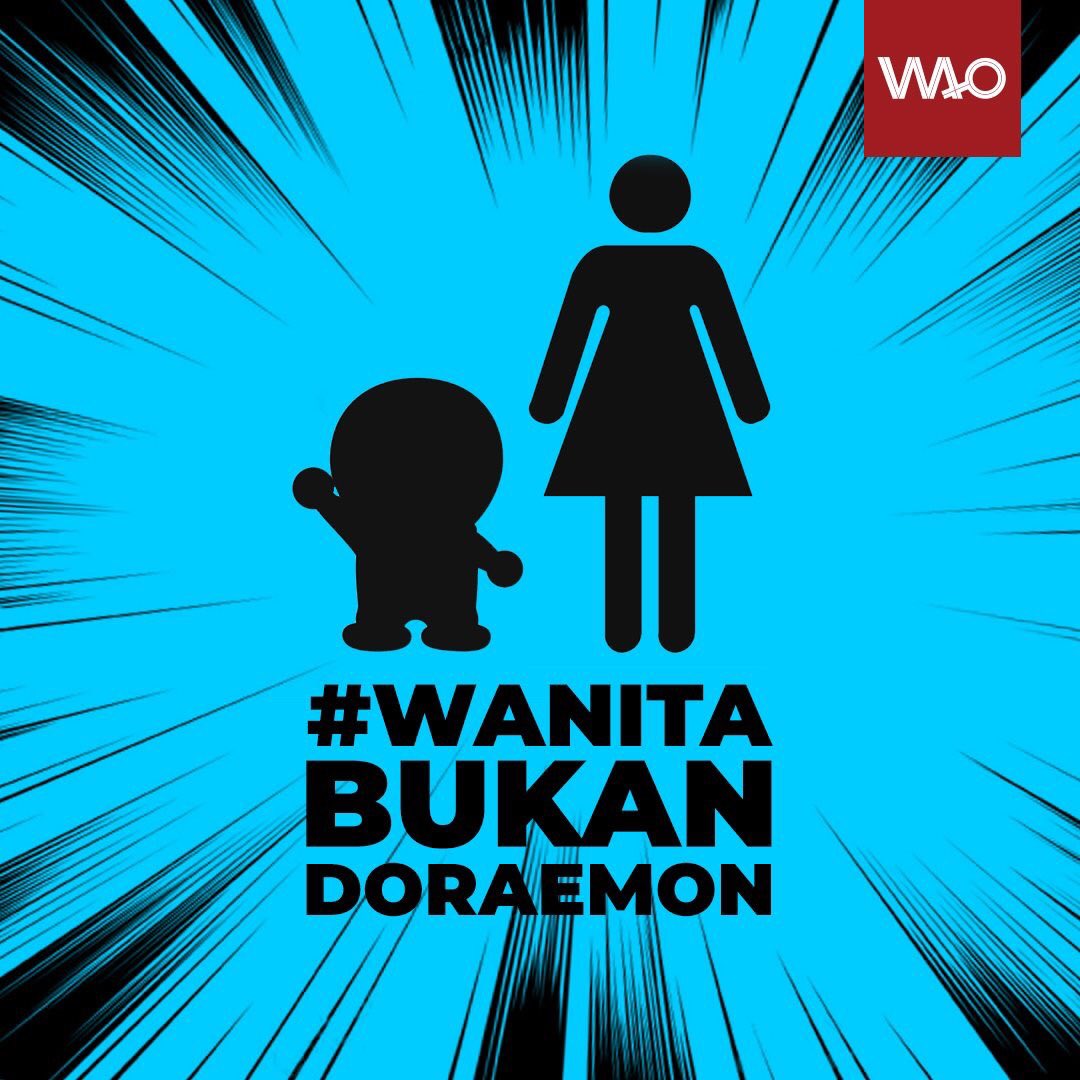 Kenapa perlu point out salah wanita again and again. Sebab wanita berleter, sebab wanita lupa tugas dia sebagai tukang buat kerja dalam rumah dan jaga anak tanpa dibayar while men can get free pass all the time? Tengok lelaki dapat attention sampai dapat infografik panduan beli barang pun dah menyampah because how stupid male can be sampai tak kenal barang dapur asas? Now this?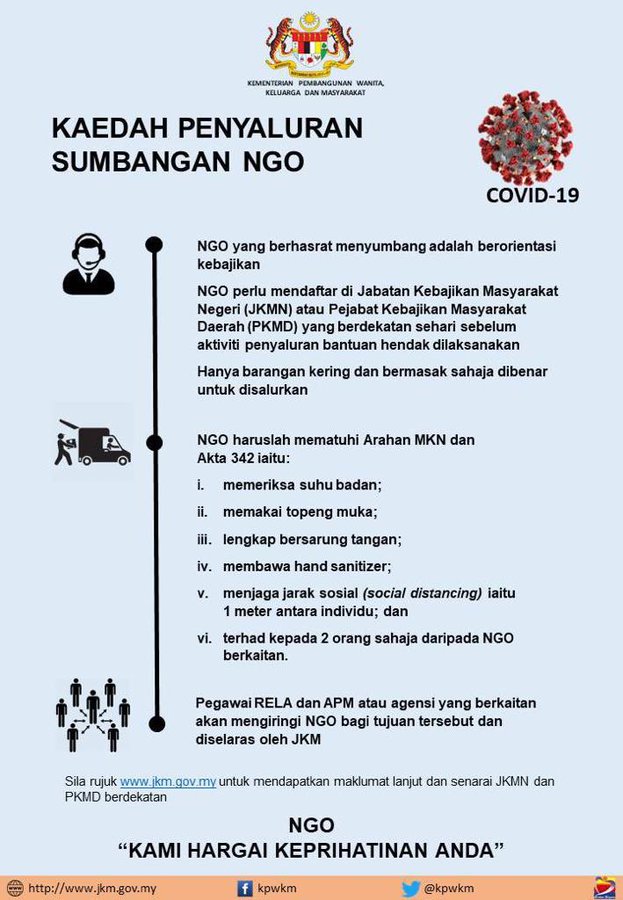 Rina Harun ni bermasalah sejak zaman PH lagi. Dia tak function tapi nak jugak jadi menteri. Kenapa pecat Syed Azmi yang dah memang lama dalam NGO yang selalu bagi bantuan kepda yang memerlukan? Ingat lagi masa Rina Harun first time bagi bantuan ya ampunn messy gila! Sekarang ni dia pecat orang yang berpengalaman lepastu semua kena daftar ke JKM. Tak menang tangan JKM nanti. Sebab tu la NGO turun.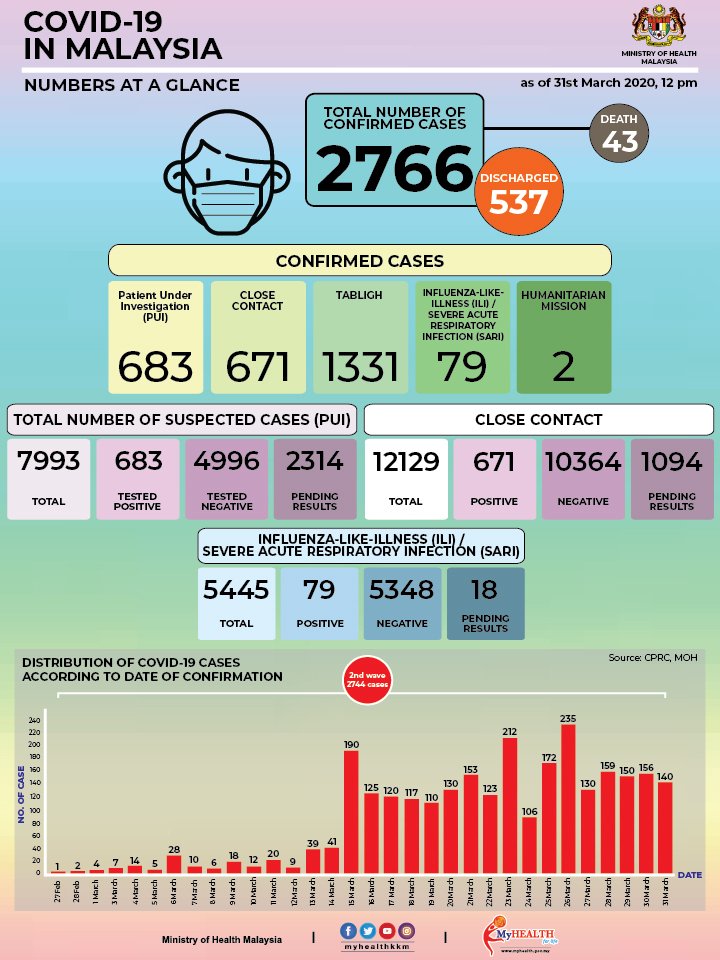 Anyway, kes positif covid-19 dah mencecah 2766 dengan 43 kematian. Walaupun ramai sembuh hari ke-13 tapi 6 orang meninggal pada hari ke-14. Dekat US dijangka seramai 200,000 orang akan mati sebab covid-19. China pula dah buka balik pasar basah dia jual exotic animals. They never learn, don't they?