Baru je semalam baca dia admit ward sebab sesak nafas. Ingatkan sesak nafas biasa sebab dia tengah down bila dapat berita ibu dia meninggal 4 hari sebelum tu. Dia sedih sangat sebab tak dapat kebumi arwah mak dia sebab lockdown covid-19. Jam 2 dapat berita dari PR dia sahkan yang Irrfan Khan meninggal dunia.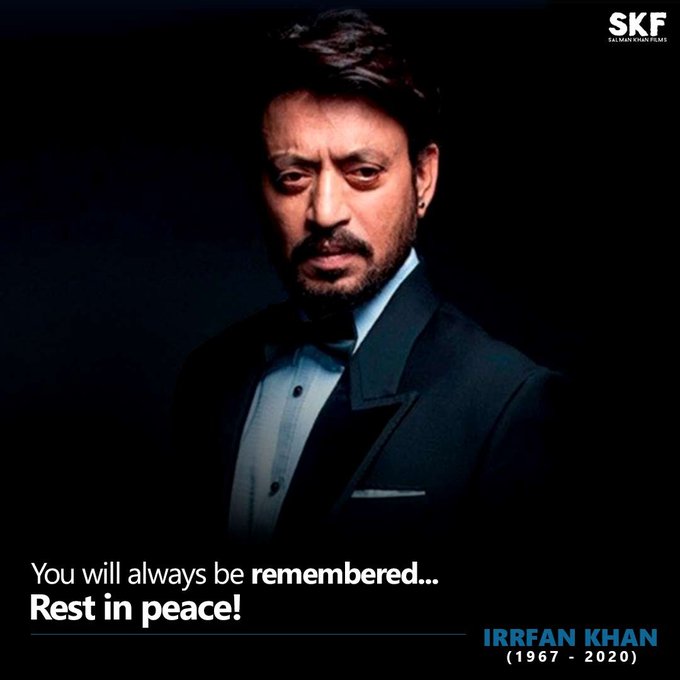 It such a great loss for Bollywood industry sebab Irrfan Khan antara penerima anugerah National Awards. Movie dia pun banyak yang best dan ajar tentang kehidupan baik di Hollywood ataupun Bollywood macam Life Of Pi, The Lunchbox, Hindi Medium, PIKU, Talvar, Karwaan dan banyak lagi.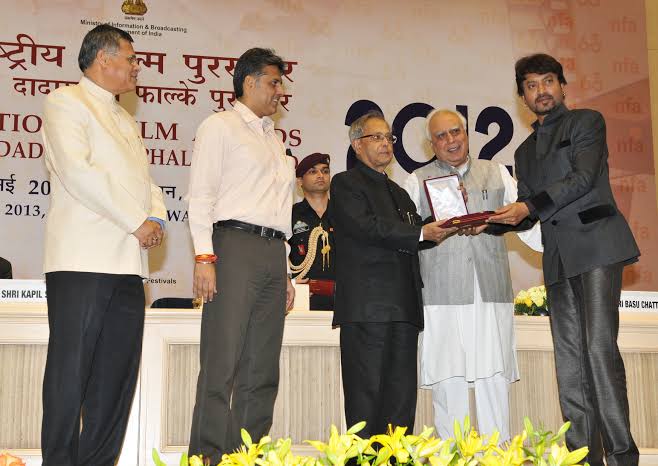 Irrfan Khan atau nama sebenarnya Sahabzade Irfan Ali Khan berketurunan diraja daerah Jaipur, debut dalam dunia Bollywood sejak tahun 1988 dalam movie Salaam Bombay! Disebabkan lakonan dia bagus, dia dipanggil untuk berlakon dalam movie-movie Hollywood tapi banyak movie yang dia tolak selain Slumdog Millionaire, Inferno, Life Of Pi, The Amazing Spiderman dan Jurrasic World sebab dia sayang dengan Bollywood. Susah untuk dia balance career dia di Hollywood dengan Bollywood.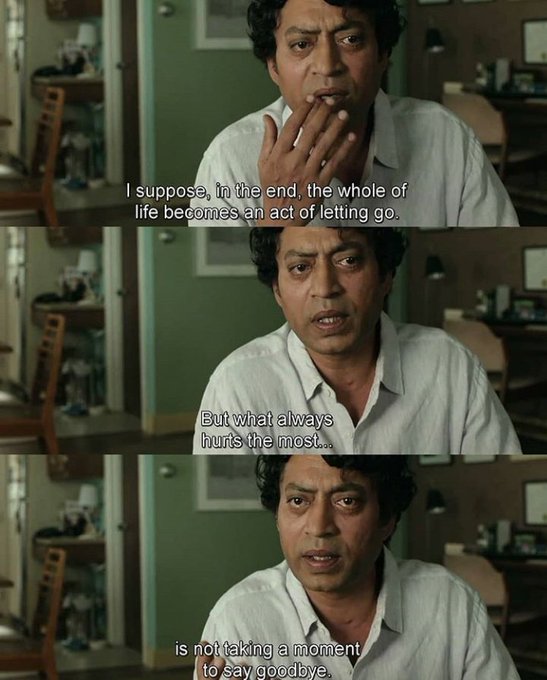 Tahun 2018 keluar rumors yang dia kena brain cancer tapi Irrfan denied dengan statement untuk tunggu keputusan dari doktor dan dia sendiri akan bagitahu pasal benda ni. Turns out lepas 10 hari dia dapat medical result yang dia ada Neuroendocrine Tumour - cancer pada bahagian saraf.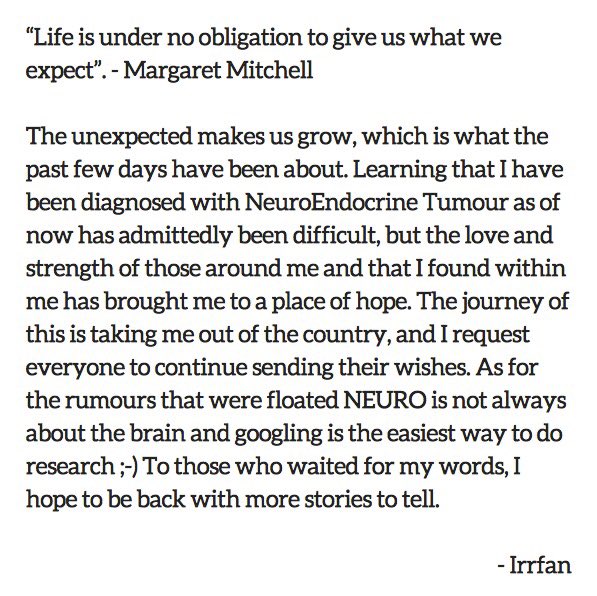 Irrfan Khan ambil keputusan untuk berehat dari dunia lakonan sebab penyakit dia di stage yang agak serious. Irfan pergi ke London untuk buat rawatan. Feb 2019 dia balik ke India dan berehat sebentar kemudian sambung bekerja balik dengan shoot movie Angrezi Medium. Masa promote movie AM, dia bagitahu dengan fans yang movie tu agak special untuk dia sebab dia nak fans dia gembira dan sedih dengan dia. Dia bagitahu supaya tunggu dia sebab dia dah makin sembuh.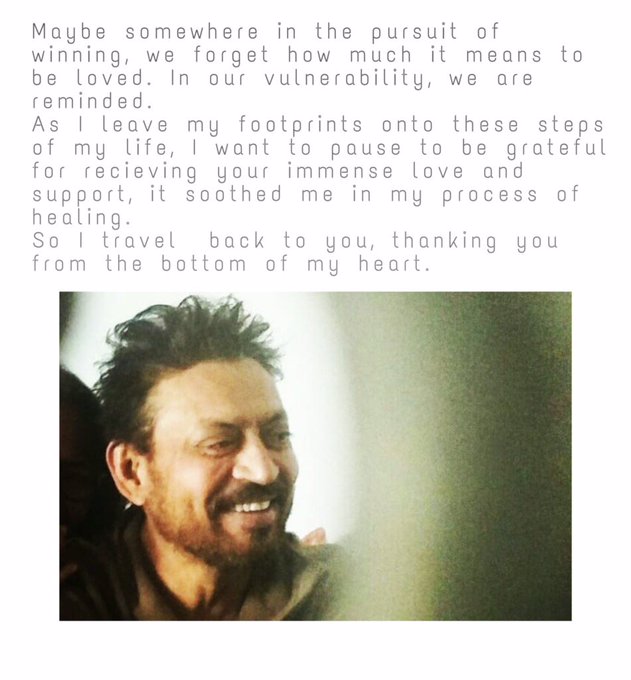 Tak sangka tu movie last dia. Last word sebelum dia meninggal dia bagitau isteri dia yang mak dia datang berdiri sebelah dia sebab nak jemput dia. Such a heartbreak moment bila official news keluar yang dia dah tak ada. Jam 3 petang Irrfan Khan dikebumikan di Versova Qabrastan di Mumbai.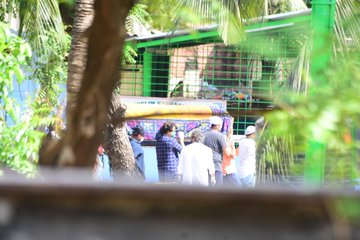 Ramai rakan selebriti yang ucap takziah pada keluarga Irrfan Khan. Bukan setakat baik dengan rakan artis tapi perwatakan dia humble, dermawan and tak pernah lokek untuk share ilmu dia ada. Bak kata Irrfan, hidup ni bukan untuk aim hidup paling lama tapi bagi hasil yang orang akan kenang sampai bila-bila. Dia express melalui movie-movie dia sebab tu kehilangan dia terasa sangat.
Gone too soon but never forgotten. Rest in peace Irrfan sir.