I know I'm quite late and matter of fact already late like super late because we already masuk ke fasa 4 but I just update my journal like I promised to myself lol.
First of all I'm tremendously happy for KKM especially for DG Hisham sebab dinobatkan sebagai Ketua Pengarah Kesihatan terbaik untuk wabak Covid-19. Dua lagi doktor ternama dari US dan UK pernah dinobatkan yang terbaik masa virus Ebola dan ZIKA.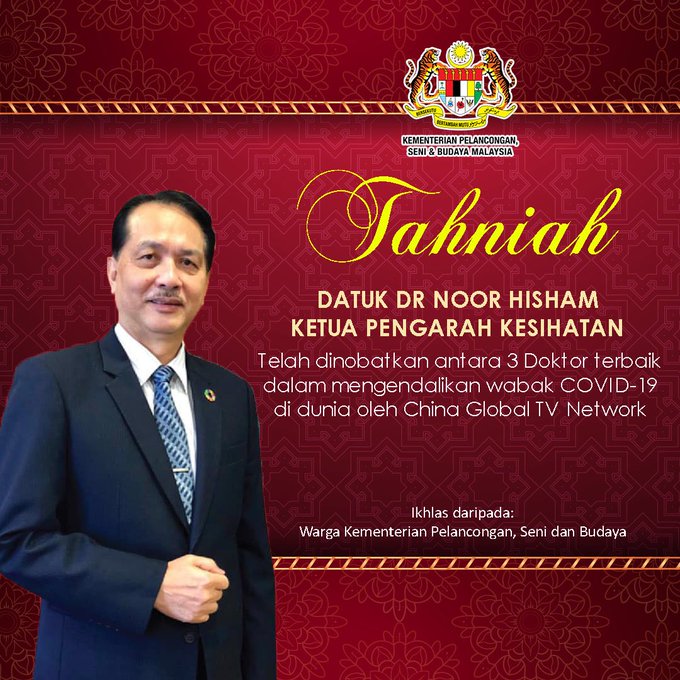 Bertukar 3 kerajaan pun DG Hisham tetap jalankan tugas kendalikan KKM dengan baik. Memang patut lah dia dikenali sampai di tahap global tambah pulak bila KKM buat yang terbaik untuk combat virus covid-19. Jumlah kematian kita paling rendah, pulih makin banyak and kes positif pun tak tinggi macam negara lain.
Though our numbers dah makin berkurang tapi still kena extend jugak sebab wujud kluster-kluster baru baik dari dalam ataupun luar negara. So kena tunggu je la sampai raya. Like I said, sia-sia je beli planner tahun 2020. DG Hisham pun dah kata paling awal nak habis hal covid-19 ni pun sampai tahun 2021. Tskkkkk what a decade.