Makin hari makin banyak yang netizen perasan banyak benda pelik semasa 'kematian' Sushant Singh Rajput. At first nak include pasal ambulans ni dalam entry yang lain je tapi bila ada beberapa point tentang ambulans so I think better buat satu entry khas.
1. 3 Ambulans
Selalunya dalam mana-mana kes pun, cuma 1 ambulans je digunapakai tapi dalam kes Sushant ni sampai 3 ambulans digunakan. Awalnya tak ada yang bangkitkan isu ni sebab ramai yang menyangka 1 ambulans datang ke rumah Sushant kemudian bertukar ambulans di JJ hospital untuk viscera test dan tukar lagi di Cooper Hospital untuk autopsy dan kemudiannya bawa ke Vile Parle untuk final rites.
Tapi ternyata salah!
Masa hari kejadian, 14 Jun 2020, dua ambulans datang ke rumah Sushant. Satu ambulans dari hospital Sanjyoti dengan langsir berwarna merah. Tapi Sushant dibawa pergi ke hospital dengan ambulans dengan langsir berwarna hijau.
As you guys can see dalam video ni ambulans Sanjyoti Hospital yang datang dan yang drive ambulans tu lelaki pakai baju warna hitam bercorak kuning. Tapi kenapa yang di dalam kawasan apartment Sushant adalah ambulans berwarna hijau?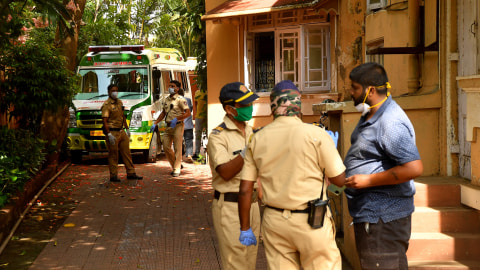 Dalam video lepas mayat Sushant masuk dalam ambulans, nampak lelaki berbaju biru menjerit bawa ke Lilavati Hospital yang berjarak 7 minit sahaja dari rumah Sushant tapi kenapa Sushant dihantar ke Cooper Hospital?
3. Nombor Telefon Hospital
Kalau tengok dekat badan ambulans tu ada tertera beberapa nombor telefon tapi bila ada yang cuba call untuk tanya hal Sushant, panggilan dimatikan serta-merta. Ada yang call, dijawab Hospital Bhabha di mana hospital ni berdekatan dengan rumah Sushant berjarak 5 minit sahaja. Ada pula yang call dijawab Kokilabehen Hospital.
Kedua-duanya sama matikan talian bila ditanya tentang Sushant.
4. Mystery Guy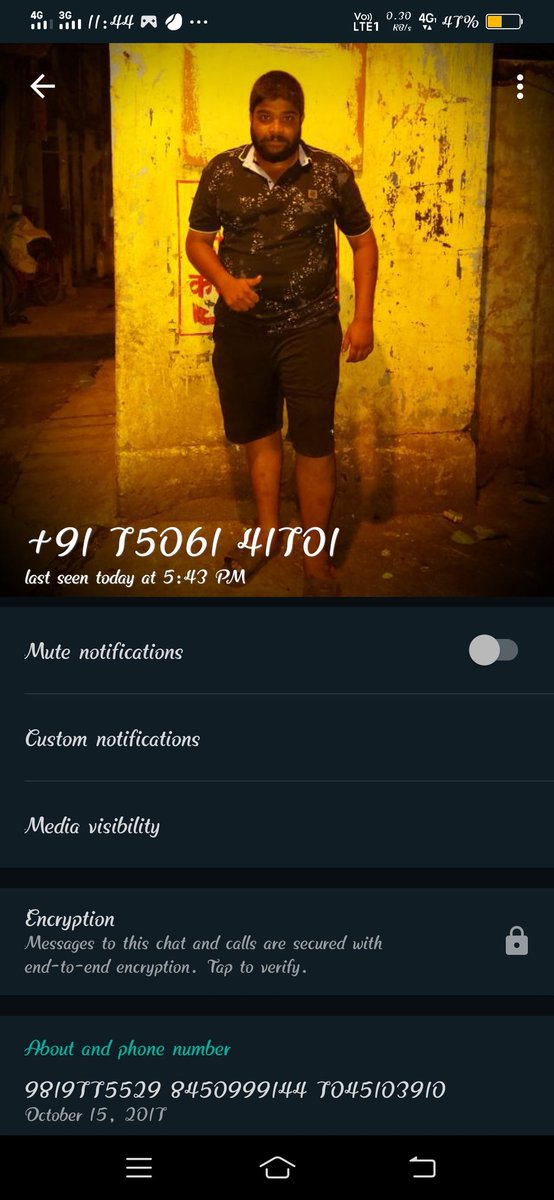 Profile picture whatsapp contact number di badan hospital menunjukkan gambar lelaki berbadan besar dan tinggi ni yang memakai baju berwarna biru dan menjerit Lilavati Hospital. Masa nampak dia dalam video yang leaked dalam bilik Sushant tu, ingatkan dia pembantu polis tapi ada yang kata medical expert rupanya bukan.
Kalau dia yang pandu ambulans hijau ni, so siapa yang pandu ambulans dengan Dipesh, orang gaji Sushant yang pakai topi pink dekat seat co-driver tu?
Ada teori tentang stretcher yang bawa mayat Sushant masuk ke dalam ambulans berubah kepada warna hitam bila sampai ke Cooper Hospital but I think it was just due to bad lighting. But if it's turns out to be true, then I'll just add that in here.