Director : Ashim Ahluwalia
Writer : Ashim Ahluwalia, Arjun Rampal
Cast : Arjun Rampal, Aishwarya Rajesh, Rajesh Shringarpure, Anand Ingale, Purnanand Wandekar, Nishikant Kamat, Farhan Akhtar, Sanjay Vichare, Usha Naik
Production Company : Kundalini Entertainment and Karta Entertainment
Distributor : Raksha Entertainment
Genre : Crime / Thriller
Running Time : 134 minutes
Release Date : 8 September 2017
Trailer :
Cerita bermula dengan pembunuhan seorang ahli politik MLA Mhatre (Sanjay Vichare) di rumahnya ketika sedang makan. Sebaik sahaja berita kematian dia sampai kepada menteri lain, mereka bersepakat untuk bagi kes ni kepada Inspektor Vijaykar Nitin (Nishikant Kamat) yang dah lama memburu dan berdendam dengan Arun Gawli (Arjun Rampal) atau mesra dikenali dengan Daddy.
Inspektor Vijaykar balik ke Dagdi dan berjumpa dengan ibu Arun (Usha Naik) supaya dia dapat korek dari awal kisah Arun dari zaman bujang bila mana Arun dengan kawan-kawan dia Rama Naik (Rajesh Shringarpure) dan Babu Reshim (Anand Ingale) tubuhkan geng BRA pada tahun 1960-an. Disebabkan kemiskinan dan hidup ditindas, mereka bertiga dan juga Vijay (Purnanand Wandekar) merompak dan seludup barang untuk dijual.
Pembunuhan pertama Arun bila dia terpaksa tuntut bela terhadap kematian adik Rama selepas mereka merompak Parasiya. Tapi semua saksi tak nak buka mulut bila Don Maqsood (Farhan Akhtar) dah bagi arahan supaya diam. Dari situ geng BRA mula buat kerja kotor Don untuk membunuh dan seludup senjata api.
Dari cerita ibu Arun dan juga pelacur yang jadi saksi utama kejadian pembunuhan, Arun terpaksa ikut arahan Don tapi dalam masa yang sama berjaga-jaga bila Don juga yang jual nama geng BRA kepada polis. Mustahil untuk Arun bunuh Don bila mereka tak ada kuasa dan duit jadi Rama mula setuju untuk berbaik dan jadi ketua untuk aktiviti penjualan dadah.
Zubeidaa (Aishwarya Rajesh) pujuk Arun supaya berhenti sebelum terlambat bila dia mula risau dengan keselamatan Arun. Tambah pula dia dapat tahu dia mengandung. Tapi lepas kematian Rama, dia terpaksa buat strategy baru untuk selamatkan diri dan keluarga dari ancaman polis dan Don.
Kisah Arun Gawli a.k.a Daddy ni diadaptasikan dari kisah benar Daddy yang terlibat dengan underworld dan masuk ke dunia politik bila dia selalu hulurkan bantuan kepada penduduk kawasan. Movie ni lebih kurang sama dengan Raees bila penduduk kawasan tu angkat gangster sebagai pelindung walaupun bantuan yang mereka dapat tu dari hasil kegiatan haram.
Don Maqsood yang digambarkan dalam movie ni ialah Dawood Ibrahim, mafia terkenal di India. Dari jalan cerita dan mesej yang nak disampaikan dari movie ni ialah nak tukar persepsi public terhadap Daddy tapi garapan Ashim Ahluwalia dan Arjun Rampal nampaknya gagal sebab kurang bermain dengan emosi.
Dialog pun tak membantu untuk kacau emosi dan ubah persepsi yang ada dari awal movie. Dengan momentum yang mendatar dan pace yang slow buatkan movie Daddy terasa panjang dan bosan. Walhal trailer gempak, well minus the narration. Item song pun tak best dan perlahan walaupun tune dia mengingatkan kita kepada zaman 80's.
Lakonan Arjun dan Aishwarya mantap dan dalam beberapa scene yang tampak intense dengan hanya pandangan mata. Same goes to Farhan Akhtar sebab karakter dia berbeza. Kalau bukan sebab suara dia, memang tak cam langsung tu Farhan. I think Arjun betul-betul portray karakter Daddy yang sebenar sebab Arjun pernah berjumpa sendiri dengan Daddy dan dia tak pernah lupa pandangan tu so bila dia berjaya rendered the same feelings with his gaze, well for me he did best.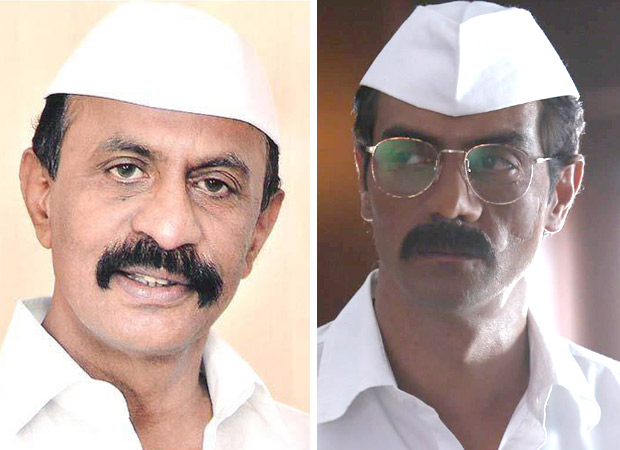 Flashback scenes penuh dengan scene ganas dan kejam bila geng BRA membunuh ataupun anak buah Don Maqsood dengan camera shot dan angle dari Jessica Lee Agne dan dibantu oleh Pankaj Kumar. Dalam movie ni pun boleh nampak juga bila polis guna helah licik untuk tutup kes dan letak kesalahan kepada suspek.
I have mixed feelings for this movie sebab jalan cerita dan dialog yang lemah tapi lakonan Arjun Rampal antara kekuatan movie ni so if you're a fan of Arjun Rampal, do watch Daddy.
1. Team Production +0.5, 2. Visual +0.7, 3. Audio +0.3, 4. Storyline +0.5, 5. Casting +1, 6. Genre +0.5, 7. Themes +1, 8. Editing +0.6, 9. Social Message +0.6, 10. Personal Thought +0.3 = 6/10