Beras dah habis.
Tapi tak sama perasaannya dengan medical staff. PPE dah habis, tenaga dah habis, burnout, emosi. Kematian dah meningkat ke angka 16. Yang dah confirm covid-19 pula dah cecah 1,624 orang. Influencer, top company, businessman and some random people dah start hulurkan bantuan.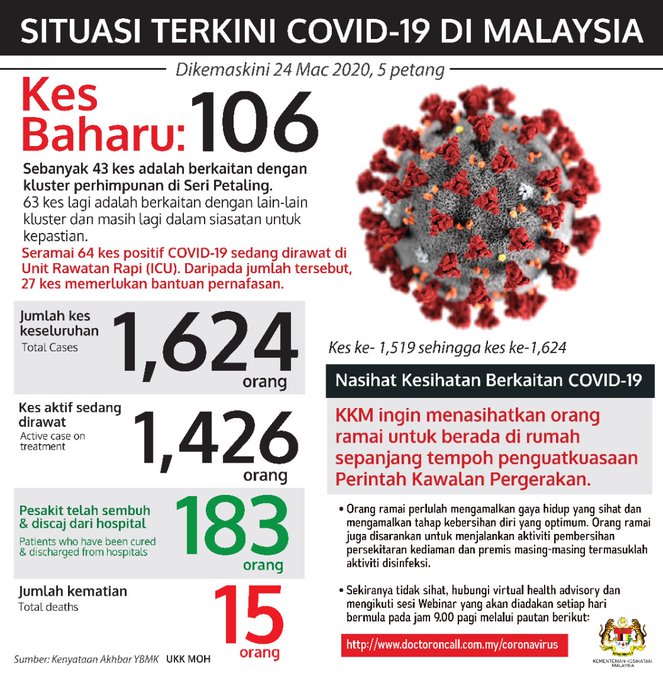 Paling kesian Alif Syukri lah. Dia buat video dia tunjuk dia tolong orang, dia kena kecam riak dan suka menunjuk. Bila dia bantu orang diam-diam, dia kena maki manusia jahat pulak. People are sick.
Sekarang dah berkuatkuasa tempoh berkurung sepenuhnya untuk sebelah malam. Semua kedai, ATM, petrol station cuma buka belah siang dari jam 6 pagi sampai 7 malam. Better that way lah, senang kerja polis dan askar untuk berkawal.
Kalau kedai buka sebelah malam, ada la nanti buat alasan nak pergi beli barang. Lagi risiko untuk polis dan askar kalau penat berjaga. Dah ada kes polis meninggal sebab penat bekerja during RMO. Semua pun penat. Stress satu hal kena asak sana sini. What else can we do though. T.T