Hari last untuk minggu pertama sesi work from home berjalan. Seksa jugak lah nak capai ke penghujung minggu sebab belum pernah work from home. Time macam ni baru rasa best rupanya pergi office walaupun stress. Dia punya pressure tu lain macam...
Since banyak negara dah lockdown dan Malaysia dengan Kawalan Pergerakan, demand untuk minyak turun mendadak so harga pun turun mendadak sampai RM1.44 seliter tapi itu lah, siapa je nak pergi berebut isi minyak dah waktu sekarang ni. Yang I refill minggu lepas full tank pun baru turun 2 bar sebab awal minggu pergi office.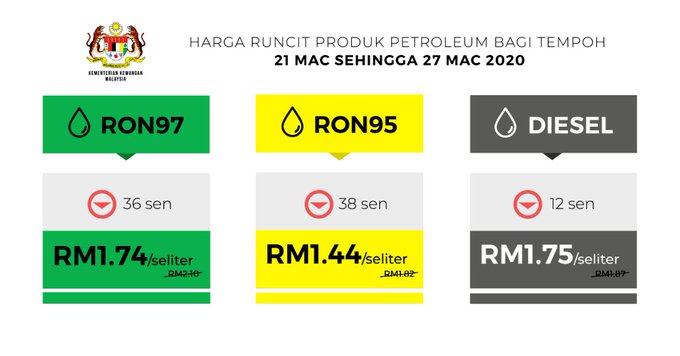 Memandangkan harga petrol dah turun mendadak, harga barang taknak turun ke? Delivery charge? Like come onnnnn...
On the other hand, resipi Dagolna Coffee dah mula viral. Tak hairan lah kalau habis kuarantin nanti memasing bertambah berat. Dekat rumah takde mixer so kita tunggu je lah habis kuarantin nanti mesti ada yang jual. Beli je la nanti kalau rasa nak try.
credit to : @nshadilaz twitter
Kes covid-19 officially dah mencecah 1030 kes semalam dengan 3 kematian [Berita kematian keluar lambat sikit dari official update]. Sejak polis dah mula nak buat roadblock dan makin ramai kena serbu, dah mula ada yang mula nak pukul polis. How selfish people can be? Ada sakit taknak bagitahu, tak nak buat checkup, taknak pulak kuarantin. In times like this pun ada yang nak melepak dan travel dekat luar.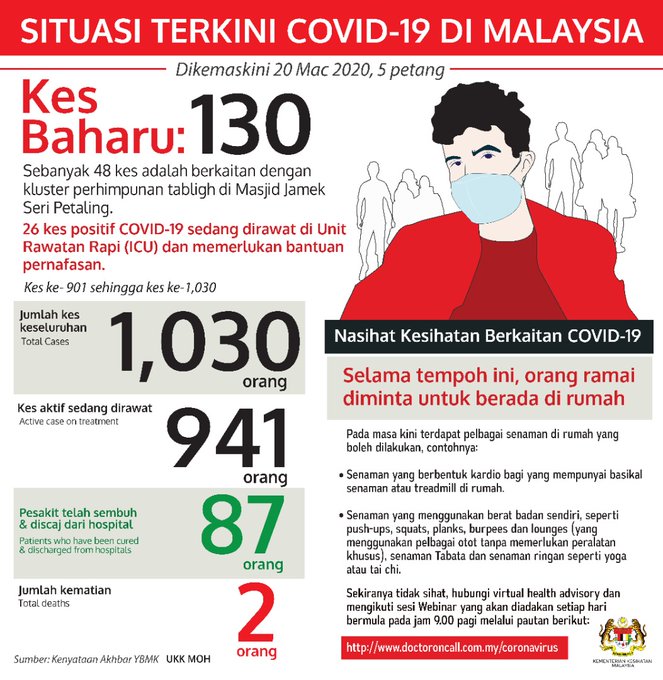 Menyusahkan orang lain je. Ada ilmu agama tinggi tu dah bagus dah tapi tak bertanggungjawab langsung. Kesian polis sampai nak kena seret dari rumah bawa suspek pergi ke hospital. Ada yang kena merayu dengan polis. Tak tahu la ajaran pintu mana yang diorang belajar sampai jadi selfish macam ni.
Lagi geleng kepala bila baca status patient tabligh yang pergi katil ke katil berdakwah like seriously? Tak terkata bila baca status tu, belum lagi baca komen yang defend. Haihhh why?