Director : Danny Baron
Writer : Danny Baron, Jeff Dorchen
Cast : Brie Larson, Scott Bakula, Donald Sutherland, Tyne Daly, Utkarsh Ambudkar, Lakshmi Manchu
Production Company : Red Baron Films, Considered Entertainment
Distributor : Shout! Studios
Genre : Musical/Romantic/Comedy/ Drama
Running Time : 105 minutes
Release Date : 5 October, 2017 (American Film Festival), 9 February, 2018 (United States)
Trailer :


I seriously didn't know this is a musical movie! Masa layan trailer tak terserlah sangat pun musical tu bila layan movie bersepah lagu dia. Lagu lagi banyak dari isi cerita. Tak tahu siapa target audience movie ni, mungkin kanak-kanak sebab jalan cerita santai je but yeah, this movie is good to watch.
Menceritakan tentang Linda (Brie Larson), saintis yang membuat kajian tentang penanaman padi yang mempunyai lebih banyak protein dan tidak menggunakan benih untuk ditanam dan dinamakan Rice Nine. Disebabkan kejayaan Linda dan ayahnya, Eric (Scott Bakula) mencipta formula baru penanaman padi yang boleh menghasilkan lebih banyak khasiat dan bermutu tinggi, bos syarikatnya, Mr. Gurgoun (Donald Sutherland) menghantar Linda ke India untuk test market dan mendapatkan kepercayaan petani untuk membeli beras Mogil.
Linda yang tak suka bersosial dan lebih suka terperap di makmal terpaksa jalani kehidupan baru dan berjumpa dengan rakyat India yang berbeza budaya dengan Amerika. Di India, Linda bertemu dengan Rajit (Utkarsh Ambudkar), graduan universiti dari bidang biologi tapi gagal menghabiskan pengajiannya kerana kekangan dana.
Mempunyai minat yang sama, Linda jatuh cinta dengan Rajit tapi cinta mereka terhalang bila Rajit dapat tahu muslihat sebenar syarikat Mogil yang bakal menghancurkan pendapatan penduduk kampungnya. Tambah pula bila Patel kecewa dan try sabotaj Rajit bila Linda friendzonekan dia,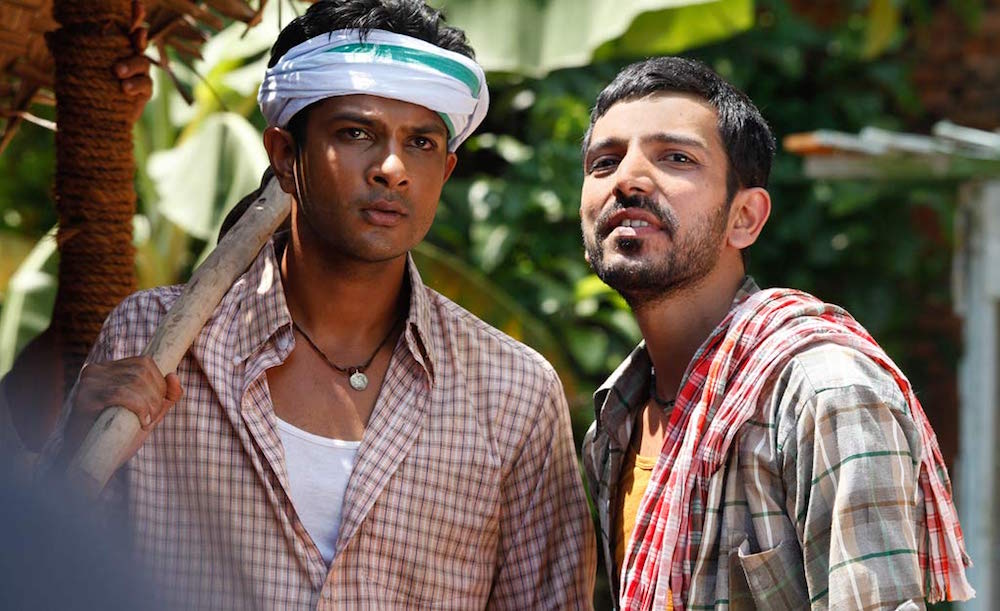 Jalan cerita walaupun santai tapi not bad lah sebab ada info pasal padi dan ritual rakyat India masa musim menuai and they show the beautiful culture and lifestyle of rural folks in India. Cuma agak kecewa lah bila major conversation dalam English walaupun sesama Indian. Ada beberapa scene je yang Indian converse in Hindi. Lagu pun memang totally in English, tak ada langsung selitkan verse Hindi. Tapi lagu dia fun jugak lah nak layan.
Cinematoghraphy dia cantik sangat terutamanya dalam lagu Love Don't Knock At My Door dengan bintang penuh dekat langit fuhhhh eye feast!
Not sure Linda guna suara asal ataupun tak, kalau suara asal memang sedap lah suara dia nyanyi semua lagu. Sama lah dengan Rajit & Patel. Lakonan memasing okay je baik leading cast mahupun extra, sesuai lah dengan movie ringan macam ni, tak ada intense moment yang perlukan talent besar pun. For me, it's a one time watch movie. Nak tengok pun okay, tak tengok pun okay.
1. Team Production +1, 2. Visual +1, 3. Audio +1, 4. Storyline +0.4, 5. Casting +1, 6. Genre +0.8, 7. Themes +0.6, 8. Editing +0.7, 9. Social Message +1, 10. Personal Thought +0.4 = 7.9/10