Director : Michael Gracey
Cast : Hugh Jackman, Zendaya, Zac Efron, Michelle Williams, Rebecca Ferguson, Keala Settle,
Yahya Abdul-Mateen II, Paul Sparks, Sam Humphrey, Austyn Johnson, Cameron Seely, Luciano Acuna Jr., Caoife Coleman, Mishay Petronelli, Will Swenson
Production Company : Chernin Entertainment, Seed Productions, Laurence Mark Productions, TSG Entertainment
Distributor : 20th Century Fox
Genre : Musical/Drama/Romance
Running Time : 105 minutes
Release Date : 20 December 2017
Trailer :
'The noblest art is that of making others happy' – P.T. Barnum
The Greatest Showman diinspirasikan dari kisah kehidupan sebenar pengasas sarkas di America, Phineas Taylor Barnum (Hugh Jackman) pada era yang pada asalnya merupakan seorang anak tukang jahit miskin, Phillo Barnum (Will Swenson) di Amerika dan kemudiannya berusaha keras untuk mengubah nasib hidupnya. Tapi tak lama lepas berkahwin dengan Charity (Michelle Williams) dan mempunyai 2 orang anak perempuan, syarikat tempat Barnum bekerja bankrap.


Lagi parah bila keadaan ekonomi agak tenat masa tu tapi Barnum dapat idea untuk buat pinjaman bank berdasarkan pamphlet mengenai syarikat perkapalan untuk dibuat cagaran kepada pinjaman bank. Barnum menubuhkan muzium yang mempamerkan kewujudan perkara ngeri di dunia but things gone wrong when there's no visitors at all.
Anak-anak perempuan Barnum, Caroline (Austyn Johnson) & Helen (Cameron Seely) bagi cadangan untuk pamerkan sesuatu yang hidup, yang real macam dalam Tom Thumb, mermaid or even unicorn. Dari situ bermula pencarian Barnum menjejak 'freaks' di America antaranya The Bearded Lady, The Irish Giant, General Tom Thumb, Jojo The Dog (Luciano Acuna Jr.), The Lord of Leeds dan lain-lain.
Fun fact, kebanyakan karakter di sarkas P.T. Barnum ni diambil dari pekerja asal
sarkas tersebut. Kalau tengok gambar lama, muka General Tom Thumb (Sam Humphrey) memang seiras sangat dengan pelakon. Cuma Letti Lutz (Keala Settle), The Bearded Lady tu dalam movie berisi sangat tapi dunia nyata, dia kurus je. Janggut dia pun lagi panjang dari yang digambarkan dalam movie. Karakter The Irish Giant dalam movie diambil dari The Cowboy Giant.
Walaupun ramai yang datang untuk tengok sendiri manusia-manusia pelik di sarkas P.T. Barnum, ada juga yang tak suka dan benci dengan kewujudan diorang semua. Tambah pula dengan jurnalis James Gordon Bennet (Paul Sparks) yang buat review negatif di New York Herald dan menggambarkan Barnum sebagai penipu dan mengambil keuntungan dengan kekurangan manusia pelik dari seluruh pelusuk dunia.
Movie The Greatest Showman ni sebenarnya meraikan usaha P.T. Barnum dalam memberi peluang dan platform untuk manusia pelik ni dihormati. Hate him and call him fraud or whatever reason you like but he never force them signed any contract to join the circus and he give them great payment for working there. Sebab tu dalam movie ni ada scene di mana jurnalis tu datang dan bagitau kenapa dia kagum dengan Barnum.
Watak fiksyen, beradik Anne (Zendaya) & W.D (Yahya Abdul-Mateen II) yang pakar dalam trapeze, albino girl dan watak Philips Carlyle (Zac Efron) yang diadaptasi dari karakter asal, partner kepada Barnum which is Bailey pun tak kurang hebatnya untuk kuatkan jalan cerita terutama plot percintaan Phillip dan Anne untuk menonjolkan dilema percintaan antara dua bangsa. Highlight scene Anne & Philips main trapeze masa nyanyi lagu Rewrite The Stars. Tak boleh move on lagi dengan scene tu sebab cantik sangat Zendaya & Zac Efron portray acrobatic scene.


Not only you guys will enjoy the visual feast but the songs are really great! Masa ramai yang puji lagu dalam TGS ni best, agak skeptikal jugak untuk layan sebab diorang cakap benda yang sama dekat La La Land tapi end up hambar pun. But I'm amazed with this one walaupun team yang sama berkerja dalam La La Land! No wonder lah sampai sekarang soundtrack movie TGS masih lagi ada dalam carta musik. Never Enough is beautiful, same goes to A Million Dreams. Rasa inspired sangat.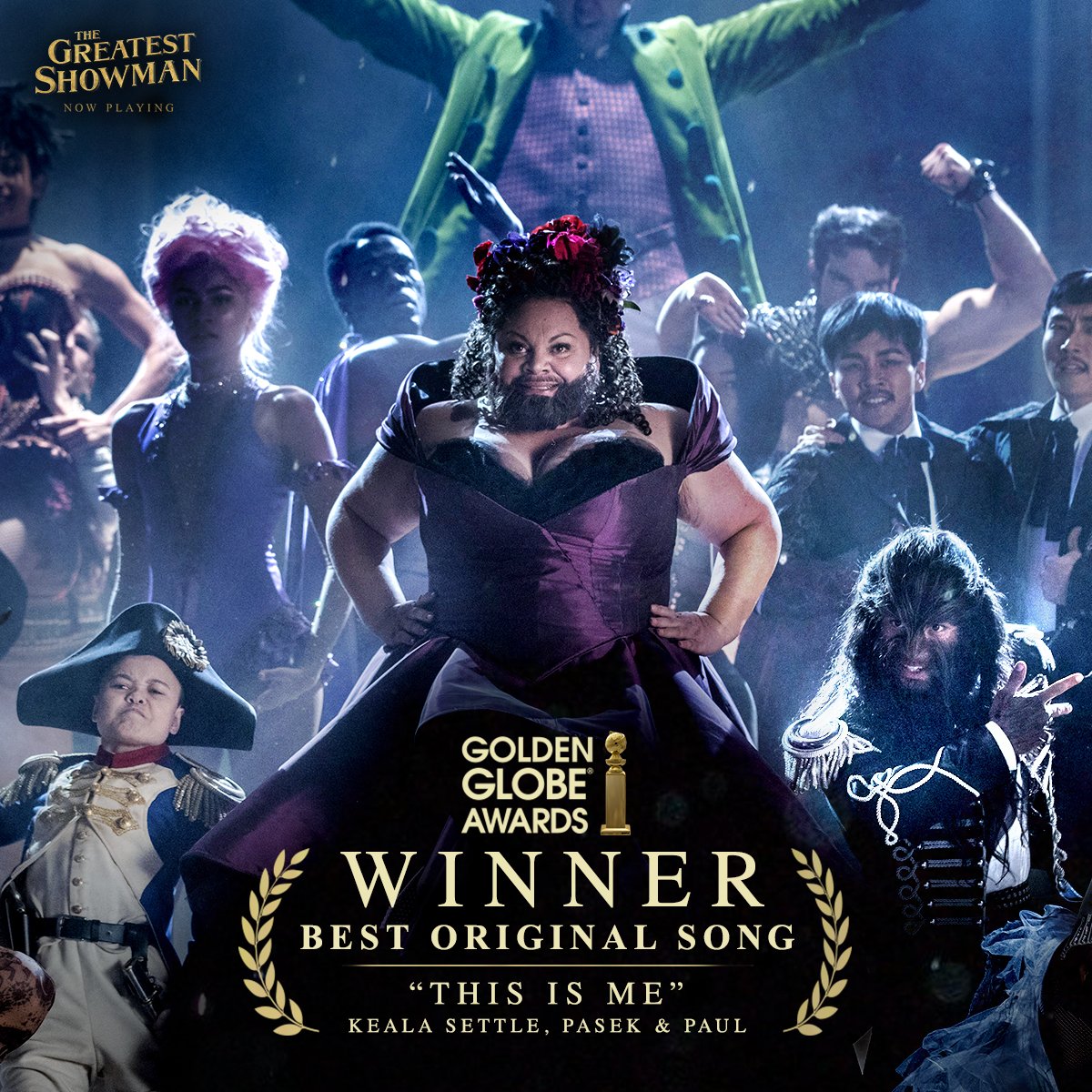 Recommended to you guys yang suka musical movie or feel gloomy since movie ni tak berat dan bagi semangat untuk kejar impian hidup and most importantly feel happy in whatever you guys do in life. Tengok sekali rasa tak puas nak pula dengar lagu-lagu dalam TGS. What a great movie from a debut director, Michael Gracey!
1. Team Production +1, 2. Visual +1, 3. Audio +1, 4. Storyline +0.6, 5. Casting +1, 6. Genre +1, 7. Themes +1, 8. Editing +0.8, 9. Social Message +0.7, 10. Personal Thought +0.5 = 8.6/10