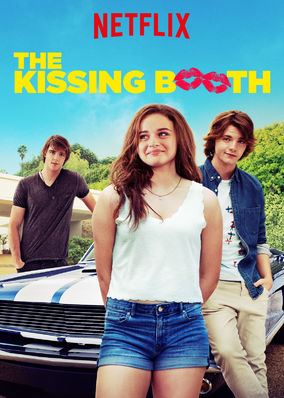 Director : Vince Marcello
Cast : Joey King, Joel Courtney, Jacob Elordi, Molly Ringwald, Carson White
Production Company : Netflix
Distributor : Netflix
Genre : Comedy/Teen Romance
Running Time : 104 minutes
Release Date : 11 May 2018
Trailer :
Just like every other cheesy teen romance movies, The Kissing Booth is no exception at all. Movie terbitan Netflix, The Kissing Booth ni diadaptasi dari novel The Kissing Booth hasil penulisan Beth Reekles. Mengisahkan tentang kehidupan remaja Elle Evans (Joey King) dan Lee Flynn (Joel Courtney,) yang bersahabat baik dari baby lagi since their moms are bff. Boleh kata diorang ni kembar sepasang lah sebab tarikh lahir sama, ada minat yang sama dan serasi bersama.
Walaupun ada banyak persamaan tapi dalam persahabatan diorang tetap ada beberapa rules tapi yang paling utama ialah rules no 9 sampai terhasilnya movie ni – Relatives of your bff are totally off limits. But nahhh who cares with rules when Noah Flynn (Jacob Elordi) is here. Noah Flynn is super duper HOT! I mean, seriously he is. Tengok movie ni pun sebab dia je sebab movie ni cheesy teruk and mengarut.
Why mengarut? Sebab who the hell give permission for students set up some kissing booth to raise school funds? Are you kidding me? Its high school and kissing booth isn't included in this phase. But who cares anyway, people love cheesy and dreamy stuff.
Tapi kalau nak kritik teruk sangat pun tak boleh jugak sebab novel TKB ni dihasilkan masa penulis umur 15 tahun je kot. So you guys are living in someone's romance fantasy except love chemistry between Noah-Elle is a real thing sebab diorang memang couple in real life pun for almost 2 years already. Another scene yang best layan bila Elle dengan Lee menari sebab cantik sangat and they practice 3 jam setiap hari before shooting untuk make sure dance scenes diorang nampak perfect onscreen and the result is voila!
Dalam movie ni adults macam tak wujud langsung, wujud tapi cuma jadi pasu bunga penghias movie je. Kiranya all decisions made by teens and we are supposed to take lessons from them because they are suddenly became mature. Americans I tell ya, kalau Asians parents memang murung dah bebudak ni. Tak jadi dah movie ni sebab takkan terfikir pun idea nak buat kissing booth, idea cari nahas nama dia.
So the movie starts with the beauty of Elle-Lee friendship and turns to Elle-Noah secret love relationship then Elle dengan Lee bergaduh sebab Elle langgar peraturan so bermula la episode Elle pujuk Lee guna pelbagai cara. Lee is quite selfish actually sebab dia boleh bahagia dengan kehidupan dia tapi Elle tak boleh dah lah Lee dengan Noah memasing acah parents kepada Elle. Rimas sebab Elle tak boleh buat keputusan sendiri. Anak-anak orang kaya kan, they think they own the world and other people's life. Pffftt.
Movie ni takde konflik teruk mana pun cuma memasing saja buat teruk. Lee dengan buat teruk dia, Elle dengan buat teruk dia. Noah je relaks and chill layan kehidupan. Kalau bosan pi tumbuk atau belasah siapa yang dia nak. Dalam movie ni korang takkan nampak student lain yang handsome kecuali Noah sebab ni movie dia so supporting cast yang lain semua tahap average ataupun nerd teruk. Dia takde in between or average. So sebab tu la Elle boleh terlanggar peraturan no 9. Kalau jadi Elle pun langgar je.
Nak chill layan kekacakan dan betapa sado badan Noah, boleh la layan The Kissing Booth. Apart than that, there's nothing much to offer pun. Even shooting place is different with exact location mentioned in the movie. Supposed to be Los Angeles but to make LA hella great onscreen, they shoot at Cape Town, South Africa instead.

Kalau yang dah tengok TKB tapi tak puas hati, chill sebab nanti ada sequel since Beth Reekles sendiri bagitau berita gembira ni. Awwww anything for my Noah.
1. Team Production +1, 2. Visual +1, 3. Audio +0.5, 4. Storyline +0.2, 5. Casting +0.6, 6. Genre +0.5, 7. Themes +0.5, 8. Editing +0.5, 9. Social Message +0.2, 10. Personal Thought +0.2 = 5.2/10