Director : Joseph Kosinski
Cast : Josh Brolin, Miles Teller, Jennifer Connelly, Jeff Bridges, James Badge Dale, Taylor Kitsch, Alex Russell, Jake Picking
Genre : Biography/Drama/Action
Running Time : 134 minutes
Trailer :
Kalau tahun 2015 ada Everest, 2016 dengan Deepwater Horizon, tahun 2017 ada Only The Brave. These 3 movies have a beautiful story to tell and it meant to be a tribute. A beautiful tribute. Only The Brave mengisahkan tentang 20 orang ahli Granite Mountain Hotshot yang terlibat dalam misi memadamkan api di hutan Yarnell di bandar Arizona pada tahun 2013. Movie OTB diceritakan oleh isteri kepada Superintendent Eric Marsh, Amanda Marsh & Brendan McDonough.
Sebelum tengok movie ni memang tak pernah tahu pun pasal perbezaan hotshot dengan bomba. I don't even know they're exist pun. Yang tahu, bila hutan terbakar wildlife forest yang akan bertindak or bomba tembak air dari helikopter. The difference between these two, bomba padamkan api dengan air tapi hotshot padamkan api guna api jugak. Diorang akan gali lubang garisan untuk bertindak sebagai penghalang kepada api yang marak.
Tragedi Yarnell Hill Fire antara tragedi paling menyayat hati sebab 19 orang hotshot mati terbakar semasa bertugas disebabkan angin yang bertukar arah dan tiada jalan keluar masa tu kecuali berlindung di sebalik fire shelters. Tapi kalau ikutkan fire shelters tu bukan guna untuk berlindung dari api yang marak tapi untuk api kecil je. I'm glad director decided to put the shot of a burned bear running across the forest instead of those hotshots. You know what happened and it just too heart-wrenching to watch them burned alive.


Walaupun based on a true story yang diceritakan sendiri oleh hotshot yang terselamat & Amanda Marsh tapi ada banyak juga scene yang diubah macam scene pasangan Marsh bergaduh sebab anak walhal pasangan Marsh okay je malam sebelum Eric pergi bertugas. Everything was fine and if director stick to the story maybe emotion tu lagi sampai sebab there's not even a single goodbye. It just happened.
Antara scene lain bila Donut kena jadi lookout sebab kaki dia dipatuk ular & terlantar di hospital pun sebenarnya a made-up story je dari director walhal masa tu Donut jadi weather lookout sebab dia demam selsema. Sama juga dengan scene Donut bergaduh dengan Eric Marsh bila Donut cakap nak berhenti dari hotshot sebab nak luangkan lebih masa dengan anak perempuan dia yang baru lahir masa tu. Kalau based on the movie, Eric marah bila Donut cakap nak berhenti sedangkan in real life and by logic supposedly dia kena terima alasan tu since kerja tu memang lama berpisah dengan keluarga tambah pulak bahaya kena hadap api marak. Team Granite Mountain Hotshot pun dah ada ahli yang bersara sebab nak bersama dengan keluarga.
I must say dalam entri ni memang banyak spoiler tapi it best kalau you guys tengok sendiri macam mana hotshots ni bekerja untuk selamatkan orang awam, harta & alam daripada musnah. Macam mana dedikasinya semua ahli untuk beri yang terbaik sebab kesilapan yang sedikit dari diorang boleh dedahkan keluarga masing-masing dalam bahaya. Walaupun ada training, fizikal kuat, ada pengalaman yang banyak but still terdedah dengan bahaya. Anytime boleh mati.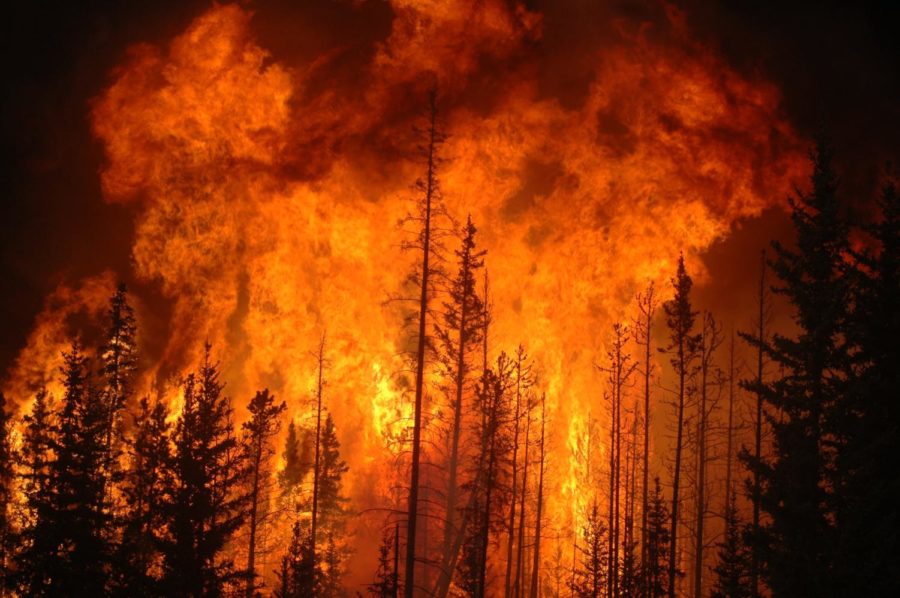 Don't worry about cinematography since director yang sama dari movie Tron : The Legacy & bergabung dengan team cinematoghraphy movie Life of Pi. They did great work portraying the beauty in this movie.
Even if director ada olah jalan cerita tak sama seperti yang berlaku sebelum kejadian Yarnell Fire Hill tapi director still kekalkan misteri kenapa 19 orang hotshots bertindak untuk tukar tempat berlindung. Nobody knows that up until now and families decided to sue Arizona Forestry Management sebab gagal dalam misi tu sampai 19 orang meninggal dunia.
Even storyline sebelum klimaks tu tak berapa cantik tapi terlindung dengan lakonan bagus dari semua pelakon even just supporting cast. Bila tengok dari awal sampai part klimaks tu memang emosi sangat. And I must say the team did a very great job sebab keluarga mangsa pun minta untuk portray their characters as noble as they could. Movie ni pun bukan untuk tunjuk siapa hero bila dalam situasi sukar macamni tapi lebih kepada untuk bagi pendedahan tentang pekerjaan sebagai hotshot supaya ada pihak yang dapat bantu buatkan pekerjaan ni jadi lebih mudah & kurang berbahaya dengan teknologi sekarang.
The reel hotshots & real Granite Mountain Hotshots
As for me I really love this movie & tak berhenti menangis tengok sebab based on a true events. Kalau tengok dekat cinema rasanya movie dah habis pun still lagi dekat seat tak nak bangun macam masa tengok Everest dulu. I'm weak kalau true events ni nak pulak bila melibatkan jasa & pengorbanan orang. Regardless every questions arise from this tragedy and this movie I still value every hardwork and efforts this team have made to rescue the community. Tak kisah lah siapa punya keputusan pun untuk berlindung di kawasan tu pada hari kejadian, one should not forget their sacrifice to be apart from family, to be in this kind of job to protect every people in the city. They are the unsung heroes. Thank you :')