Director : Michael & Peter Spierig
Cast : Tobin Bell, Hannah Anderson, Laura Vandervoot
Genre : Thriller/Horror/Mystery
Running Time : 91 minutes
Release Date : 26 October 2017
Trailer :
Lepas sedekad, franchise SAW datang balik dengan movie Jigsaw, means another life or death decision, another confession of dark secret been out again. But unlike previous movies, Jigsaw agak mild and less gore. But still good to watch when they come up with new method killing machine.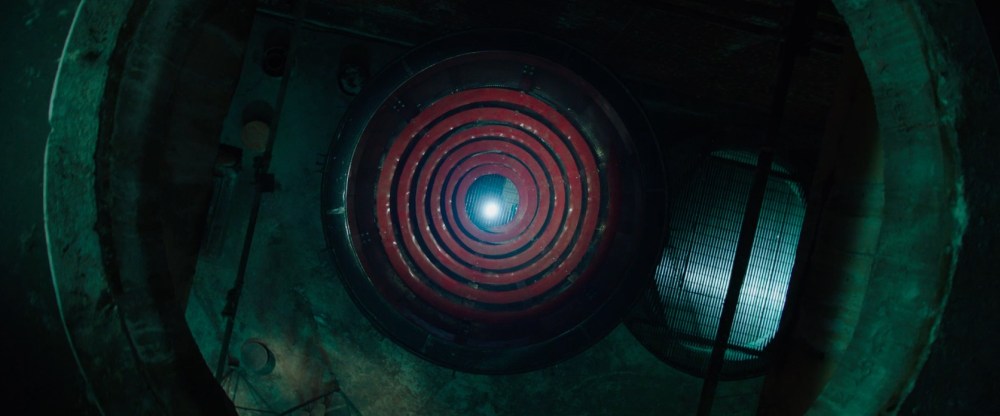 Not only you guys have to wait for their confessions to come up but they also made us question did ill sadist John Kramer died and all this his copy-cat doing or he just fake his own death and enjoying his little time torturing people?
Macam movies yang sebelum ni, 5 orang terperangkap dalam gudang lama dan perlu bekerjasama untuk keluar dari situ. But even after 7 movies of SAW, masih lagi manusia yang terperangkap dalam situ tak familiar dengan game confession or death ni. Its kind of tiring watching them panic hysterically and screaming here and there padahal boleh je kalau diorang bekerjasama. Kunci untuk lepaskan diri dari situ cuma bersatu dan bekerjasama je tapi masing-masing selfish and that's actually the real reason why they're caught in that place.
And investigation team supposedly one step ahead of whomever behind this game. Nak kalahkan John Kramer yang licik, you guys kena lah jadi extra licik kan? Tapi entahlah ketua investigation tu pun ada kisah silam dia yang tersendiri. Instead of him catching John Kramer/copy-cat, dia pulak yang terperangkap dalam game.
But despite all this, movie ni still okay nak layan lah cuma dia tak sharp and gore macam previous movies. Tak kata Jigsaw ni tak patut keluar cuma bila franchise yang orang dah tunggu lama, the story should be extra good. Baru la boleh hidupkan balik franchise tu. But this one hmmm. But still good to watch, sebab dia masih kekalkan prinsip asal franchise SAW.
1. Team Production +0.5, 2. Visual +1, 3. Audio +1, 4. Storyline +0.6, 5. Casting +0.5, 6. Genre +0.6, 7. Themes +1, 8. Editing +0.7, 9. Social Message +1, 10. Personal Thought +0 = 6.9/10