Director : Ravi Udyawar
Writer : Ravi Udyawar, Girish Kohli, Kona Venkat
Cast : Sridevi, Nawazzudin Siddique, Akshaye Khanna, Sajal Ali, Adnan Siddiqui
Genre : Thriller/Drama
Production Company : MAD Films, Third Eye Pictures
Distributor : Zee Studios, BSK Film Network
Release Date : 7th July 2017
Duration : 146 minutes
Trailer :


Disebabkan tak puas tengok Happy Death Day, malam ni layan movie Mom genre thriller jugak yang mengisahkan tentang Devki (SriDevi) seorang cikgu sekolah yang ingin membalas dendam untuk anak perempuannya, Arya (Sajal Ali) selepas dirogol, dijerut separuh mati & dicampakkan ke dalam longkang selepas diculik oleh kawan sekelas dia, Mohit.
Selepas dibuktikan tak bersalah oleh mahkamah, Devki upah seorang penyiasat, DK (Nawazzudin Siddique) untuk bantu dia balas dendam terhadap geng Mohit. Dalam masa yang sama, polis Francis Matthew (Akshaye Khanna) mengawasi Anand, suami Devki 24/7 sebab polis syak dia start balas dendam.
Lepas lakonan Sridevi dalam English Vinglish tahun 2012 which is one of my fav movie, movie Mom also proved her talent and remind us why she's a superstar back then in her era. Sridevi did justice to her role from an innocent and obedient wife, a strict but lovable teacher to a protective and revengeful mother.
Even action scene Devki dalam movie ni pun tak melampau macam tiba-tiba je entah dari mana datang superpower lawan 10 orang gangster. Nope, she's stick to the character of an innocent person and knows nothing about martial arts. Cuma otak dia je geliga atur plan macam mana nak balas dendam.
Kalau Aishwarya gagal dengan movie Jazbaa ataupun Sanjay Dutt gagal dengan movie Bhoomi which are their comeback movies, Sridevi proved otherwise. That too on her 300th movies! She nailed that! Gara-gara lakonan Sridevi sebagai Devki, bukan setakat meninggalkan kesan dan emosi yang mendalam bahkan menang dalam kategori Best Actress di National Award yang ke-65.
Paling terkesan scene dia pergi ke ICU untuk tengok keadaan Arya. She's in shock tengok anak dia macamtu. & also thanks to Nawazudin as DK! Tak perasan pun at first yang tu Nawaz sebab berubah avatar. Walaupun watak & dialogue dia ringan je dalam movie ni tapi dia buktikan yang watak dia sama penting dengan watak Sridevi.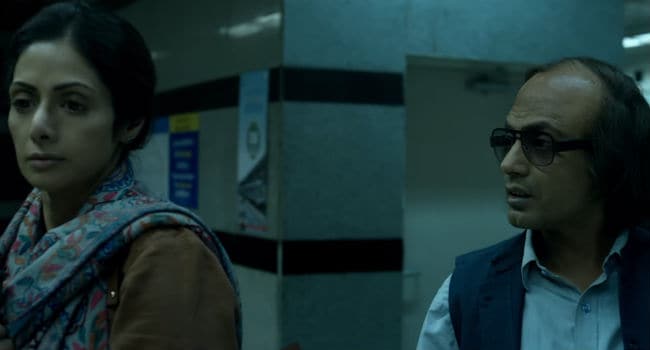 Tak sabar nak tengok watak Akshaye Khanna dalam
Ittefaq
lepas tengok movie ni since dia berlakon watak yang sama, genre yang sama. Kekuatan movie Mom ada pada 3 pelakon mantap ni walaupun dah boleh agak sangat jalan cerita tapi tetap nak stay untuk tahu what's their next move. Not to mention lakonan Sajal Ali & Adnan pun sama bagus jugak dalam movie ni walaupun cuma pelakon tambahan. They conquered their role perfectly.
To be honest I have the least expectation for this movie, nak pulak masa movie ni keluar ada clash dengan 2 lagi movie lain but wow oh wow looks who's conquering the box office collection, the critics and even the audiences. Even the director debut with this movie, nice work sir!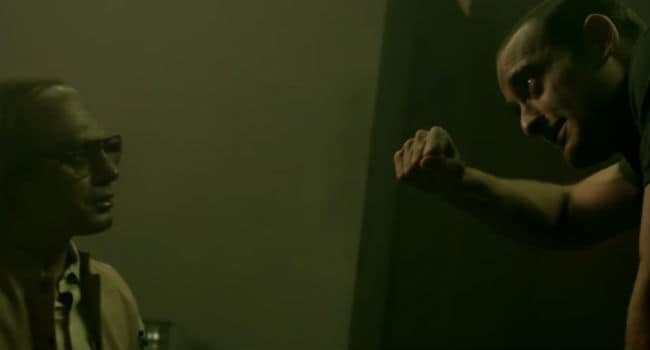 Big applause for their team for the great audio, thanks to A.R Rahman sebagai music director and congrats for winning Best Background Score di National Award yang ke-65. Visual, editing and even the dialogues antara faktor penguat MOM. This team really wants to proved to the audience yang movie Mom ni dihasilkan untuk buktikan kekuatan seorang ibu mempertahankan anaknya.
God cannot be anywhere, that is why He created Mothers.
Throughout the movie memang emosi sebab kes rogol memang setiap tahun jadi dekat India & lately dekat Malaysia pun makin banyak. Just because woman rejects their love or dislike their attitude so they reward us, women a traumatic experience to live by each day.
Sama lah dalam movie ni, Arya cuma tolak cinta lelaki yang dia tak suka je tapi dia kena tanggung malu seumur hidup dia lepas mahkamah buktikan perogol tu tak bersalah. Bila undang-undang pun tak mampu lindungi mangsa, cara apa lagi yang boleh kita guna untuk dapatkan keadilan? Redho?
'If you've to choose between right or wrong then what will you choose? But doing nothing is wrong either'
1. Team Production +1, 2. Visual +1, 3. Audio +1, 4. Storyline +0.5, 5. Casting +1, 6. Genre +1, 7. Themes +1, 8. Editing +1, 9. Social Message +1, 10. Personal Thought +1 = 9.5/10