Director : James Cox
Writer : Kausar Munir, Pushpdeep Bhardwaj
Cast : Ansel Elgort, Taron Egerton, Kevin Spacey, Emma Roberts, Jeremy Irvine, Thomas Cocquerel, Rosanna Arquette, Cary Elwes, Judd Nelson
Production Company : Armory Films
Distributor : Vertical Entertainment
Genre : Biographical Crime Drama
Running Time : 108 minutes
Release Date : 17 July 2018
Trailer :



Susah nak tolak kalau movie Ansel Elgort ni since The Fault In Our Stars lagi except movie horror. Memang tak lah nak layan. So Billionaire Boys Club ni diadaptasikan dari kes jenayah sebenar di California tahun 1980-an dulu. Bermula dengan skim Ponzi lepastu kes pembunuhan.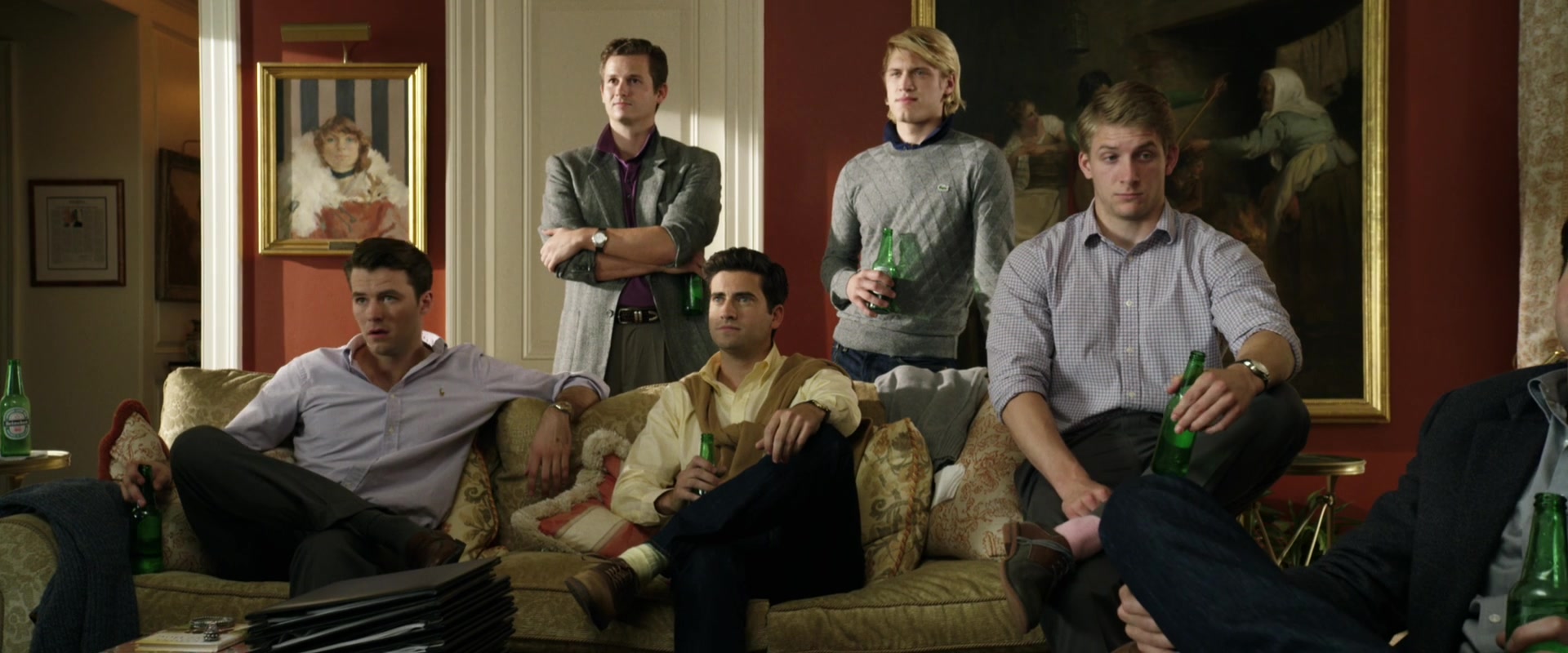 Joe Hunt (
Taron Egerton)
antara top student di kolej bekerja sebagai salesman di California then terjumpa kawan sekolej dia, Dean Hunty (
Taron Egerton) lepastu diorang sembang nak setup business sama-sama sebab Dean nampak potential Joe lock customer. Dari situ diorang berjumpa dengan
Ron Levin (Kevin Spacey) untuk ponzi scheme. Ron antara investor dan conman terkenal so its quite impressive meeting for Joe and Dean.
Siapa je tak nak hdup kaya tambah pula bila hidup di California so Joe dengan Dean mula umpan anak-anak orang kaya di kawasan tu sebab diorang ni memang jenis berparti je. Bukannya pandai sangat pun bab manage duit ni. alang duit sendiri pun tak pandai urus apatah lagi duit orang lain. Diorang join BBC ni sebab nak minta kepercayaan dari parents diorang je untuk wariskan harta dekat diorang.
Awal cerita semua nampak best je tapi bila silap langkah habis semua gelabah. Yang kawan mula nak bertukar jadi lawan. Siapa nak hidup pakai baju oren habiskan sisa hidup dalam penjara. Bila dapat tahu duit diorang kena tipu dengan Ron, Joe bengang and decide nak balas dendam tapi malangnya si Joe ni bila orang lain yang buat tapi dia yang kena sebab dia yang keluarkan arahan.
Jalan cerita movie ni agak messy sampai tak dapat nak enjoy pun, sudahnya dah nak habis movie dah. Paling kelakar bila Joe yang pandai tu boleh percaya dengan Ron sedangkan dari awal movie lagi dia dah bagi advice. Sayang lah bila jenayah famous tak mampu nak ditayangkan dengan garapan yang cantik. Walaupun movie ni tentang club tapi banyak berkisar tentang life Joe dengan Dean je. Yang lain tu macam tak function sangat. Wasted.
1. Team Production +1, 2. Visual +0.6, 3. Audio +0.3, 4. Storyline +0.3, 5. Casting +0.5, 6. Genre +0.5, 7. Themes +1, 8. Editing +0.3, 9. Social Message +0.2, 10. Personal Thought +0 = 4.7/10