Movie Review : Loveyatri
Director : Abhiraj Minawala
Writer : Sudip Bandyopadhyay, Neha Pawar
Cast : Aayush Sharma, Warina Hussain, Ronit Roy, Ram Kapoor
Production Company : SKF
Distributor : Salman Khan Films, Yash Raj Films(Overseas)
Genre : Romance/Drama
Running Time : 139 minutes
Release Date : 5 October 2018
Trailer :
Masa tengok trailer pun dah tahu movie ni tak boleh pergi jauh tapi disebabkan jalan cerita dia agak ringan dan santai sebab both actors baru debut nak pulak Aayush ni adik ipar Salman Khan lagi lah tak yakin sebab stok nepo ni masuk sebab ada kabel je so I just give it a go since music soundtrack dia best.
Sushtrut aka Susu (
Aayush Sharma)
memang sejenis yang malas nak belajar tapi lagi minat kepada tarian Garba so he train kids at his area to dance. Ramai jugak lah anak murid dia dalam 10 orang so enough to earn pocket money. Impian dia nak buka Garba Dance Academy bila dah habis belajar nanti tapi ayah dia tak suka lah sebab unstable job unlike gomen khennn.
Masa perayaan Navaratri datang si cantik Michelle aka Manisha dari London gara-gara pakcik dia pura-pura sakit jantung sebab rindu nak tengok anak buah. Timing tu ngam sangat la dengan Michelle sebab dia dah lama ajak ayah dia balik tapi ayah dia malas nak layan.
Bila Michelle berjumpa Susu mula lah suka sama suka tapi ayah Michelle (Ronit Roy) halang sebab anak dia jauh lagi pandai, berkerjaya bagus dan lebih kaya dari Susu ni. Michelle lari balik ke London lepas kena hina dengan Susu pastu Susu cari dia balik dekat London dan minta maaf then pujuk ayah Michelle sikit pastu menari sama-sama then hidup bahagia. Okay dah habisss. Sekian.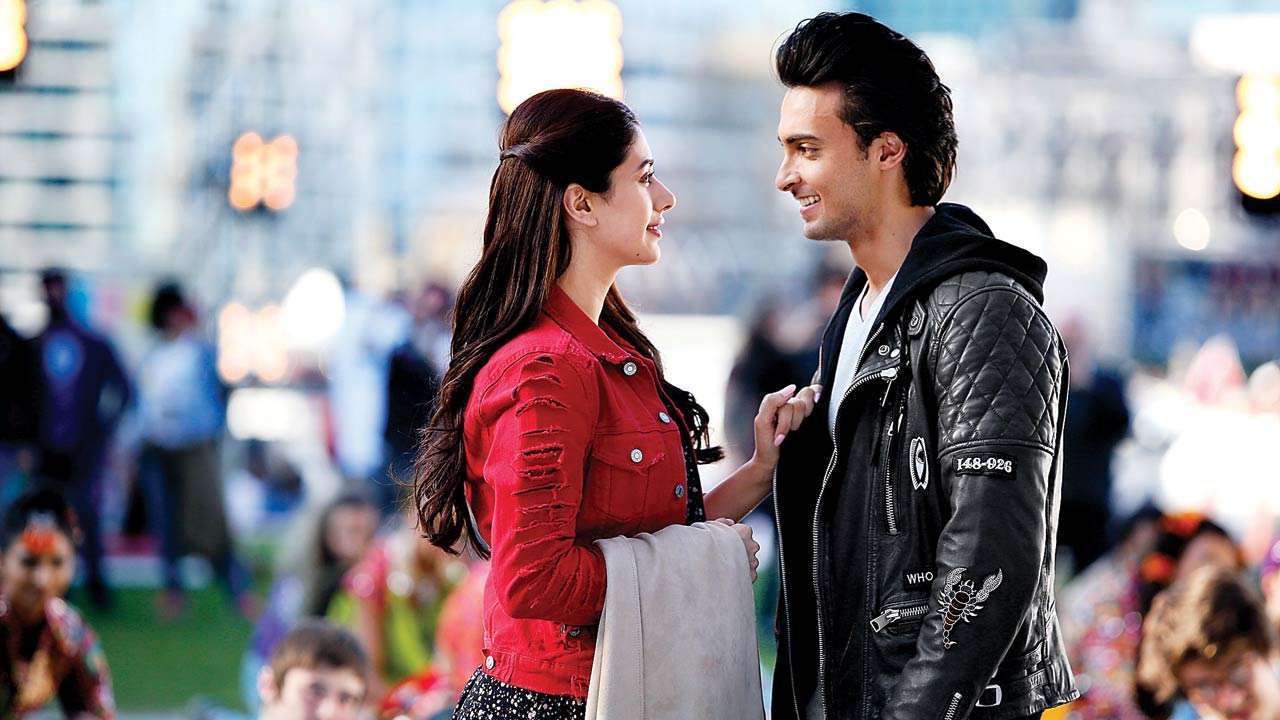 Btw, happy jugak lah layan movie ni sebab soundtrack dia best lepastu boleh tahu perayaan Navaratri ni macam mana. Perayaan Navaratri ni berlangsung selama 9 hari 10 malam to be exact dan diraikan selalunya pada musim luruh sebab nak menghargai musim menuai. Sepanjang minggu tu memang diorang akan berpesta dan puja Dewi Durga yang mewakili tenaga universal dalam 9 rupa bentuk.
Bila ada musim perayaan yang bestnya tengok outfit diorang lah meriah kemain tambah pulak bila lehenga diorang bila diorang twirl nampak cantik sangat. Kudos to Salman Khan's sister, Alvira Khan, Manish Malhotra and Ashley for making those outfits looks flashy and dreamy!


Anyway for the soundtrack I'm hooked with Akh Lad Jaave! First time rasanya dengar nyanyian Asees Kaur, suara dia sexy and soft sesuai dengan story MV and suasana masa tu. Lagu Tera Hua nyanyian Atif Aslam pun best. Udit Narayan pun ada menyanyi dalam lagu Dholida.


Nak layan soundtrack album dia memang best lah tapi kalau nak layan movie dengan jalan cerita tipikal ni memang agak buang masa tambah pulak bila lakonan leading actors memang kayu dan tak ada chemistry. Mungkin masa tengah shooting, Arpita ada sekali usha apa laki dia buat dekat set. Masa promo pun tak nampak meyakinkan sangat sebab most headlines bukan pasal movie tapi pasal Arpita geram Warina duduk sebelah laki dia. Oh God, I pun tak faham kenapa Salman launch adik ipar dia out of so many talented people out there.
1. Team Production +0.8, 2. Visual +1, 3. Audio +1, 4. Storyline +0.2, 5. Casting +0.4, 6. Genre +1, 7. Themes +1, 8. Editing +0.2, 9. Social Message +0.2, 10. Personal Thought +0 = 5.8/10