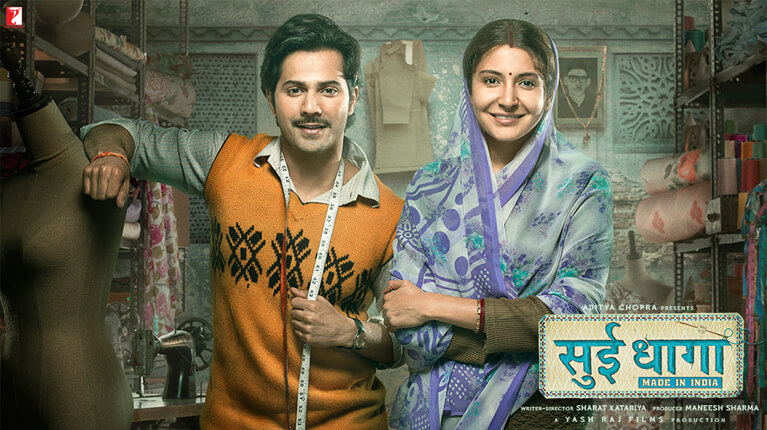 Director : Sharat Katariya
Writer : Sharat Katariya
Cast : Varun Dhawan, Anushka Sharma, Raghubir Yadav, Yamini Das, Sawan Tank, Sidharth Bhardwaj, Ashish Verma
Production Company : Yash Raj Films
Distributor : Yash Raj Films
Genre : Social Drama
Running Time : 122 minutes
Release Date : 28 September 2018
Trailer :
Movie yang bertemakan seni tangan dalam kempen 'Made In India' untuk mengangkat industri tekstil di India ni mengangkat seni jahitan dalam kisah cinta desa antara Mauji (Varun Dhawan) dan Mamta (Anushka Sharma) yang berkahwin mengikut kehendak keluarga.
Mauji cuma pekerja biasa di kedai mesin jahit tapi dianggap kuli batak oleh bos dia. Setiap hari kena berlakon jadi anjing supaya bos dia terhibur dengan lakonan Mauji. Masa wedding ceremony anak bos dia pun Mauji kena berlakon jadi anjing depan semua orang sampai jatuh air muka family dia.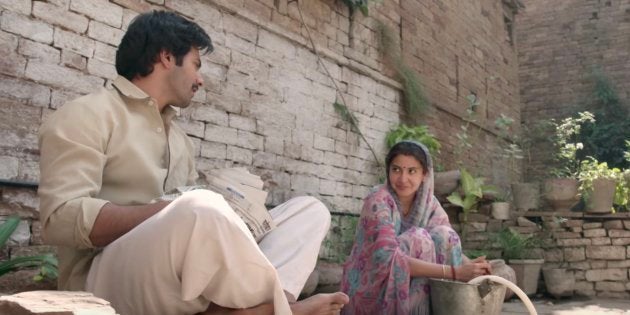 Mamta pujuk Mauji berhenti dari kerja di kedai tu sebab Mamta nak Mauji bekerja sendiri sebagai tukang jahit disebabkan bakat terpendam Mauji. Sayangnya bakat tu cuma disimpan di rumah je sebab datuk Mauji jatuh miskin bila jadi tukang jahit sampaikan ayah Mauji bekerja di usia muda untuk tampung keluarga. Bukan keluarga Mauji je tapi kebanyakan keluarga dekat kampung tu senasib dengan diorang.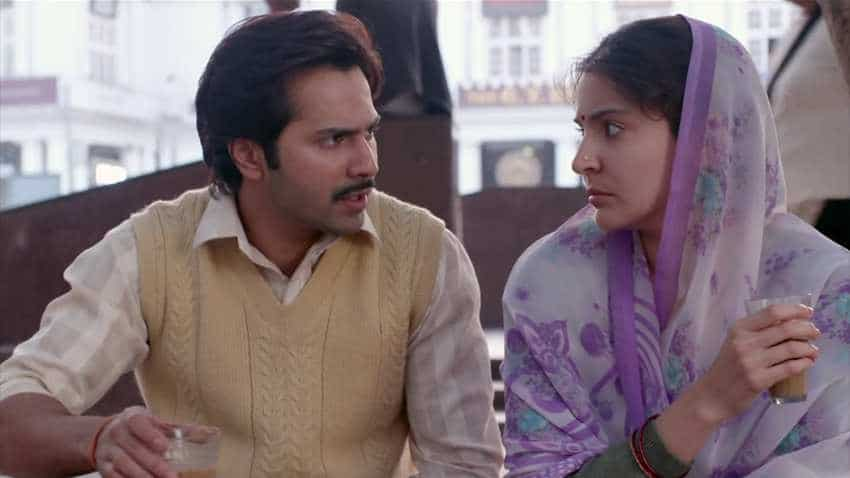 Lepas berhenti kerja baru Mauji dapat kenal siapa Mamta sebenarnya, baru dia dapat luangkan masa dengan isteri sendiri. Bukan senang nak bekerja sendiri, banyak yang Mamta-Mauji kena lalui sebelum berjaya keluarkan label diorang sendiri. Tapi dalam kesusahan tu diorang berdua makin kuat dan makin sayang each other. Bukan Mamta je yang happy dengan development kisah cinta dia tapi audience pun boleh happy.
Jalan cerita Sui Dhaaga ni biasa je tapi disebabkan kekuatan lakonan Varun Dhawan dan Anushka Sharma dan pelakon sampingan yang buat movie ni jadi cantik. Lepas movie Badlapur dan October, talent Varun terserlah lagi dalam movie Sui Dhaaga. Sama juga dengan Anushka selepas movie NH10, Bombay Velvet dan Pari finally dia mampu buktikan diri dia sebagai pelakon versatil walaupun dia tak yakin untuk berlakon watak Mamta. But she proves her worth in Sui Dhaaga.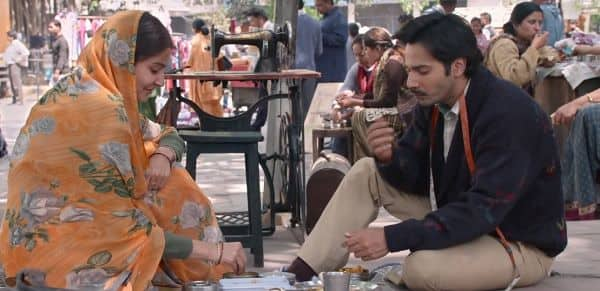 Kalau pernah tengok movie Dum Laga Ke Haisha dan jatuh cinta, for sure movie Sui Dhaaga ni pun akan bagi perasaan yang sama sebab hasil karya director yang sama. Berbeza dengan Dum Laga Ke Haisha, Sharat Katariya gunakan setiap masa yang ada dengan baik since lagu dalam movie ni pun cuma jadi musik latar je dan bukan scene romantic macam movie Bollywood yang lain.
Kalau belum layan movie Sui Dhaaga and perlukan movie yang quite inspirational try layan movie ni sebab antara mesej dia ialah percaya dengan bakat sendiri. Bila dah terbeban dengan tanggungjawab kita selalu pilih jalan yang praktikal untuk sara hidup tapi bila ada manusia yang yakin dengan bakat kita, for sure kita akan bersemangat untuk capai impian dan minat yang ada. Bak kata Lady Gaga, it's only take one person to believe in you.
1. Team Production +1, 2. Visual +1, 3. Audio +0.4, 4. Storyline +0.7, 5. Casting +1, 6. Genre +1, 7. Themes +1, 8. Editing +0.7, 9. Social Message +1, 10. Personal Thought +0.6 = 8.4/10