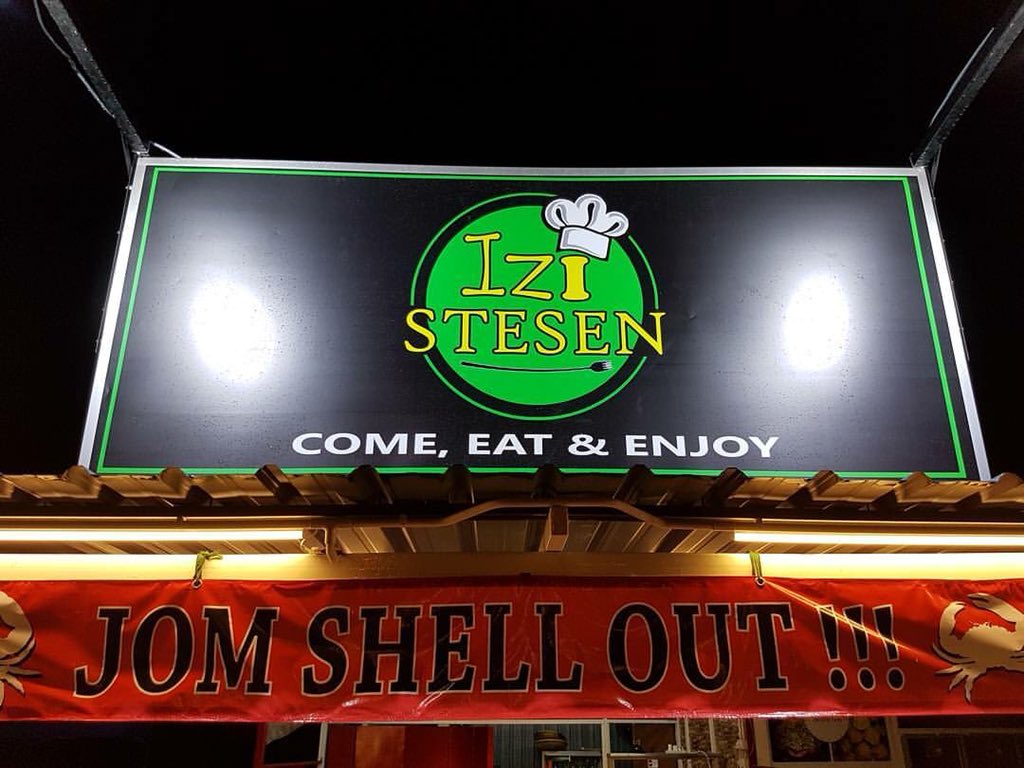 First time jejak kaki ke Stesen Izi ni walhal restoran ni quite famous sebab keunikan makanan dia. Kalau tak tahu tak pernah follow page makanan yang viral lah tu. Hei, kita geng kot sebab I tahu pun dari officemate. Kalau dia tak ajak makan sampai ke sudah tak tahu wujudnya siput sedut cheese.
Jangan tanya sedap ke tak siput sedut cheese tu sebab tak order. Next time lah kot kalau ada rezeki datang sini lagi. Dinner malam tu order shell out je sebab kawan kata sedap, nak pula tak pernah try makan shell out ni. Ada tiga pilihan, buttermilk, black pepper ataupun asam pedas so we chose asam pedas sebab buttermilk habis and takde mood nak makan blackpepper.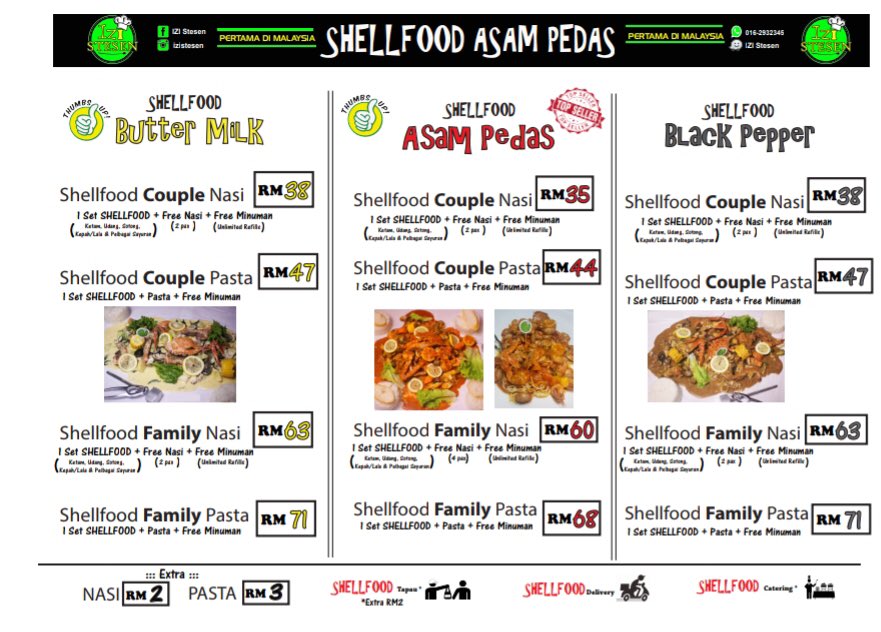 Harga untuk shell out ni RM35 untuk 2 orang makan, percuma air dan nasi. Disebabkan dinner taknak makan berat sangat so tambah je nasi dengan ayam goreng crispy. Dalam menu shell out dia ada memang bersepah lah seafood. Untuk 2 orang makan memang puas dan berbaloi sebab tak kedekut. Even makan 3 orang pun cukup.
Nah close up shellfood dia, bab sedap memang sedap so lepas ni tak mustahil nak repeat dekat sini lagi. Service pun bagus dekat sini, restoran bersih, parking pun luas. Since restoran ni terletak dekat area food court, boleh je order makanan lain untuk manusia yang jenis tak tetap pendirian.
Izi Stesen ni buka dari hari Selasa hingga Ahad dari jam 4.30 petang sampai jam 12 tengah malam. Cari je area Medan Selera Sungai Buloh tak pun waze je Izi Stesen confirm jumpa sebab kedai dia tepi jalan je. Come, eat and enjoy!