HAPPY SANGAT HARI NI SEBAB DAPAT HADIAH DARI INDIA!!!
Lama dah tunggu bila hadiah ni nak sampai ke tangan sejak kawan tanya nak tak bekas tin limited edition Colgate sebab ada signature Ranveer Singh. Walaupun printed signature je dan bukannya Ranveer yang sign sendiri setiap bekas macam dia buat masa birthday dia dulu, I don't care lah! Yang penting limited edition artis Bollywood dan tak ada dekat Malaysia.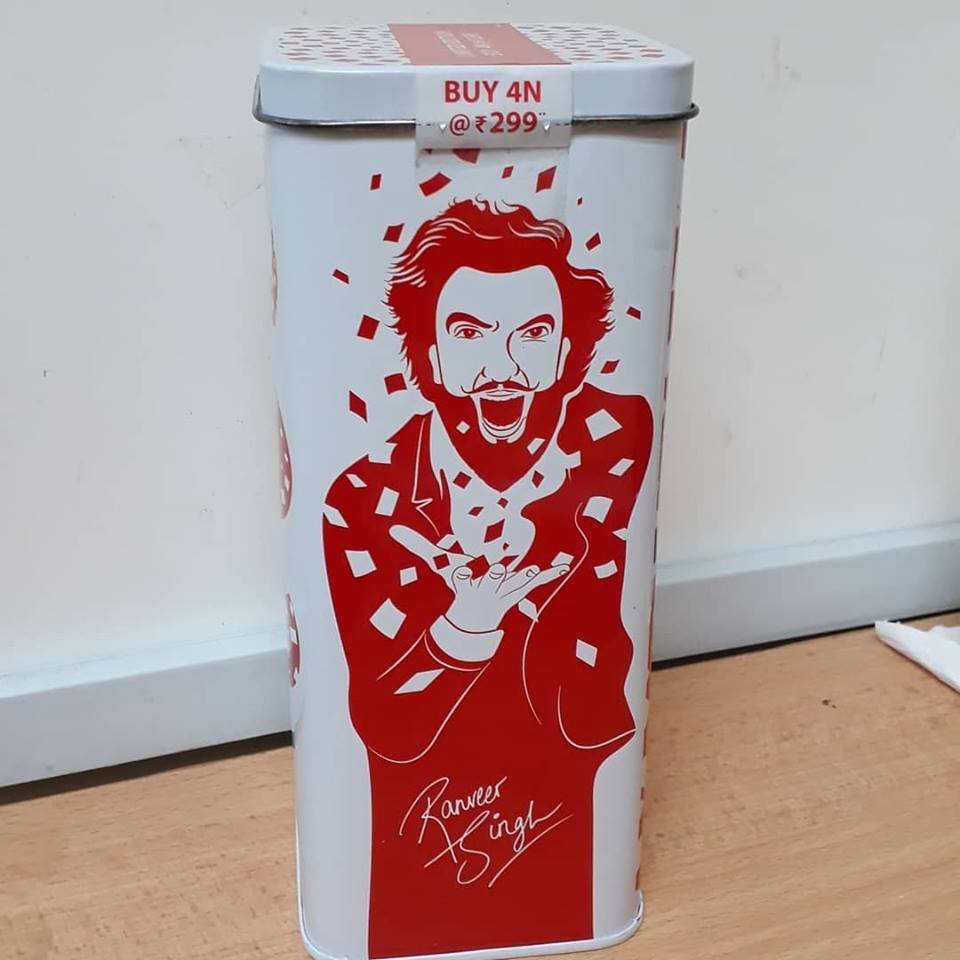 Bukan selalu nak dapat benda rare macam ni :')
Memang masa tu bila dapat DM je terus kucar-kacir reply nak! Satu bekas tin tu Rs299 so bila convert around RM15 macam tu lah. Tapi yang bestnya kawan belanja, anggap sebagai hadiah je. Mana nak jumpa kawan macamni entah. Dia nampak something lepastu teringat minat kita then bagi hadiah yang kita suka. Awwwww
Dalam bekas tin ni ada 4 tiub Colgate flavor spicy fresh dengan cooling crystal tapi tak spicy mana pun walaupun tagline dia 'Explosion Of Freshness'. Ingatkan rasa dia strong lah sebab personaliti Ranveer yang bertenaga sentiasa tapi ubat gigi ni so-so je. Lepas berus gigi ada la rasa sejuk berangin sikit.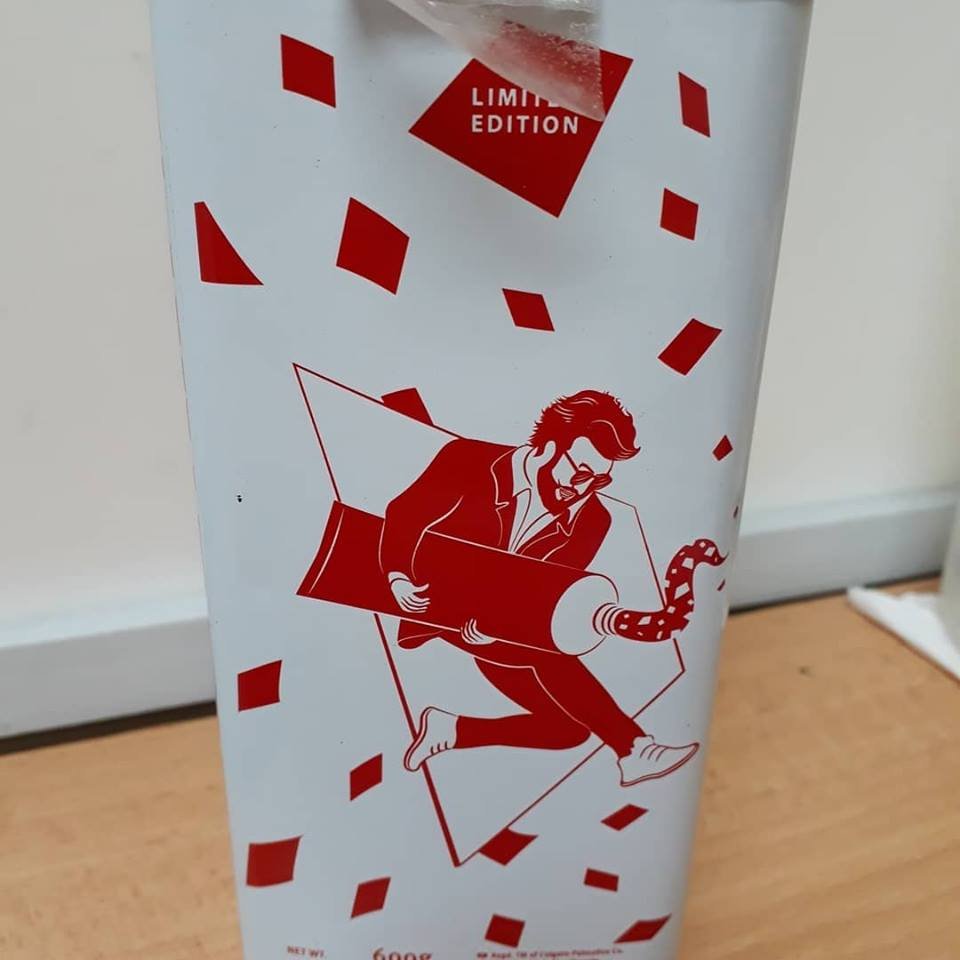 Masa bukak tin ni memang bau wangi semerbak. Lagi lah rasa sayang nak guna. Nak simpan je sampai tua. Kalau guna pun nak simpan satu sebab ubat gigi ni cantik gara-gara cooling crystal dia yang bersepah. Warna merah dia pun merah hati, cantik je dekat mata lepastu jatuh ke hati.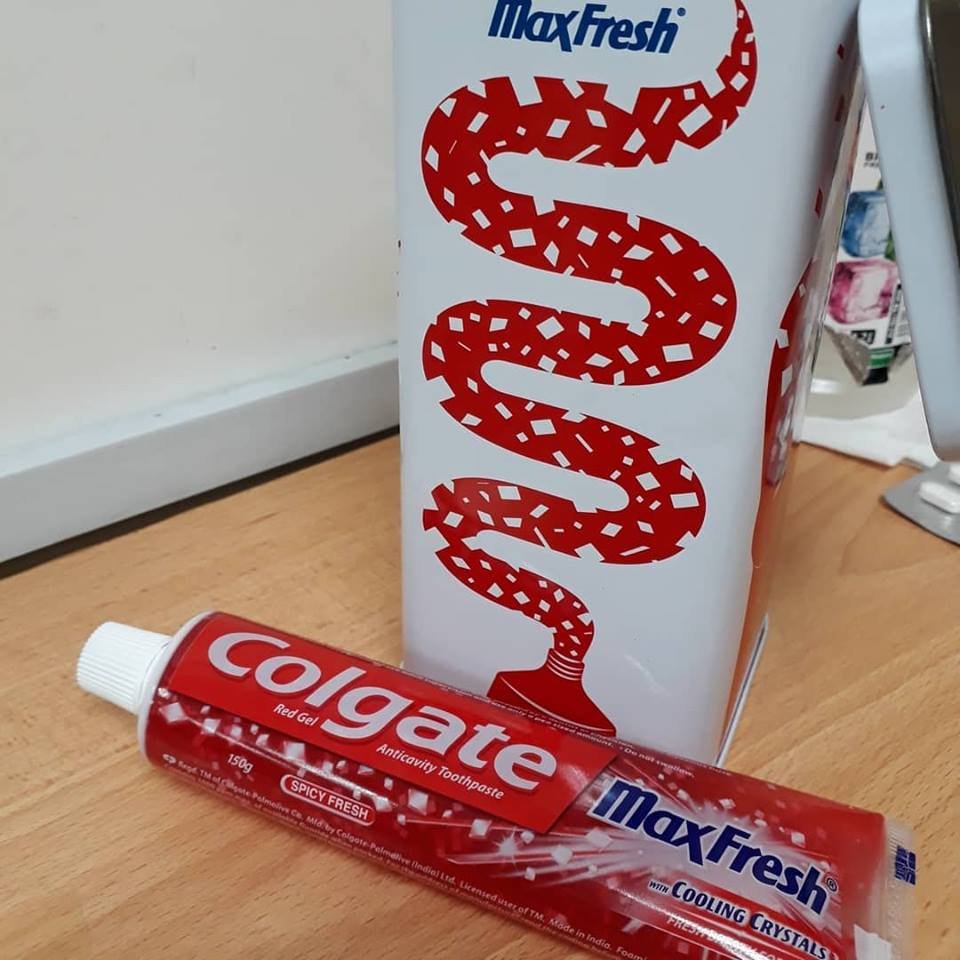 Anyway, harap lepas ni ada lagi limited edition item dengan printed signature artis Bollywood. Nak pergi sana ataupun jumpa artis entah bila so kita mengumpul je lah bagi hilang rasa sendu. Last but not least, thanks Ain cumil, you just made my day happier and brighter!